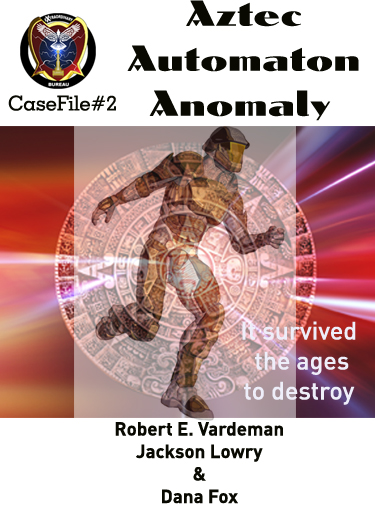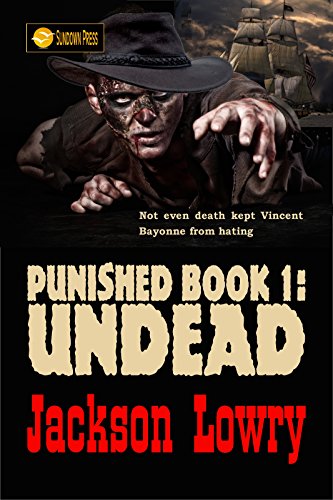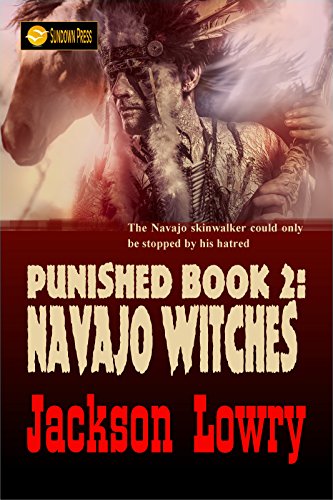 Click on the covers for more infomation
Welcome to the Cenotaph Road website,
Robert E. Vardeman proprietor
New stuff! The first is another entry in the eXBureau series, this time by "3" authors, Jackson Lowry, Dana Fox and yhos. Really, though, they're all me. The next are the published entries in the Punished trilogy. Punished3:Bayou Voodoo is forthcoming real soon now. Give 'em all a look. Good reading and worth your time.
A lot of work went into renovating the online store. It now is accessible on mobile devices and I have updated most of the books for more uniform interiors in both epub and mobi. Remember, buy the books from Amazon or other online vendors and the books sit on their computers. You are renting them. You don't own them. Buy direct from me, d/l the books and they are yours, as in the olden days of dead tree books.
Also note the short stories are 39 cents. Or free. Great deal, either way.
Other than working on the store's contents, I have been updating the mailing list. Please sign up above or at the store, front page lower left.
Lots of stuff going on, not that much more writing. Taxes. Son visiting. We went to Santa Fe to check out Meow Wolf. Great fun, a 21st century fun house. There is a vague "story" about it but it is feeble and not worth following. Just enjoy the sights and sounds in each room (and I am a sucker for secret passages!) Santa Fe Bite reputedly serves one of the 5 best green chile cheeseburgers in the country. I won't argue (but the Owl is pretty good, too). And then we trooped around on the Crest enjoying fabulous weather. Super visit.
The things authors do: I went to Melody Groves' autographing for her newly released She was Sheriff. She held it in a pub. Buy a book, get a buck off on a craft beer. Great turnout from other writers <g> I'm looking forward to reading the book when I get a spare minute or two since it looks so different from other westerns and Melody is the one to write it.
Alas, Hastings is kaput and selling off all its stock. I got a Lawrence Block book I missed, but otherwise the shelves were picked clean. Sad to see another brick and mortar store going down for the last time. Yet another reason I upgraded my store.
Trail of the Emerald Unicorn is done, all 10k words of it. For a view of what the video might look like, hie on over to Martin Cameron's Patreon site (and sign up. It's worthwhile).
Theatrical movies: Star Trek may be the best of the movies. Jayla is the obvious character to replace Chekov, RIP. Also took in Suicide Squad. Liked it a lot -- not all time best or anything like that, but a good popcorn movie. The ending was peculiar for a super hero/villain flick but the Jared Leto/Margot Robbie scenes are worth it.
I ditched cable tv and now Comcast is retailiating. They cut off my phone caller ID and I suspect I will have to make a *6th* call if/when they try charging me for the TV for August. They say they won't but online stuff disagrees. I got a half hour of free Olympics viewing online (saw 3 judo matches, 2 won by ippon) and then they cut that off. Fair enough. Watched mostly Michael Phelps via broadcast. Never will his record medal count be approached. Ever. Not even by a robot. I was a little creeped out by the women's gymnastics. The I thought was ordinary height since she towered over the others was 5'2" The winner was 4'8". Olympics for little people?
Follow me on Twitter It's the small things in life... Or at least the 140 character ones.
Blog banter. New stuff after a long time about plotting a series arc.
My e-books on the catalog page. Great stuff.
iPad viewing: Got Hulu and am watching all the Penn & Teller Bullshit shows. Great snarking.
iPad reading: Finished #5 Travis McGee series. Started Cherie Priest's Chapelwood.
Dead tree reading: Trying to get a couple Joe Lansdale's reread. Have his Spur Award winning Paradise Sky on order and to reread Flaming Zeppelins, too <g> He is Bubonicon's TM this year.
Speaking of Bubonicon, Aug 26-28. See you there! (And I will be autographing during the Balloon Fiesta at the Albq Museum on Oct 1, all day, with 20 other NM authors of some note, including David Morrell and Anne Hillerman.)
here for the finest in fantasy, sword & sorcery fiction (and sf and mysteries and...) And in the for-free mode on my store, look in on a story from along the Cenotaph Road. White Fur.
Sample "The Cloud Train" here from the anthology 4 Lives.
Select from The Cenotaph Road Store!
39 cents!
A space colonies adventure
Burn the Sky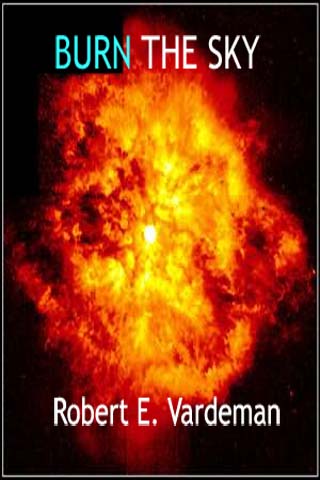 For my other online fiction, check out my CATALOG page or go straight to Amazon for both Kindle and print.
About the site. What follows is a glimpse at the science fiction and fantasy writing I've done, including the Cenotaph Road series, God of War™, Star Trek™ and BattleTech™/ MechWarrior™, Vor:The Maelstrom™, Crimson Skies™, Pathfinder™, Traveller™, what is current, and what might be forthcoming VIPub (Vertically Integrated Publishing) . Be sure to go to the Store link for free fiction and print and e-book publishing. Read ole Karl Lassiter's 2009 NM Book Award nominated novel, Drifter or the 2011 Scribe Award nominated God of War. Don't overlook the 2011 NM Book Award and WF Peacemaker nominee for best novel , Sonora Noose. Or the 2012 nominee for best anthology, Golden Reflections. Or the 2013 nominated China Jack. And 2014 the Fate of the Kinunir.
Enjoy!

---