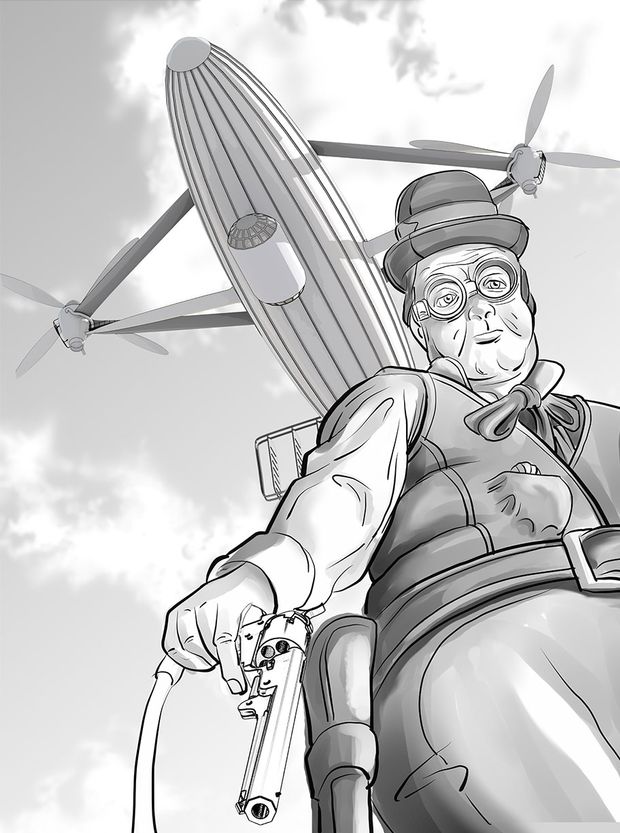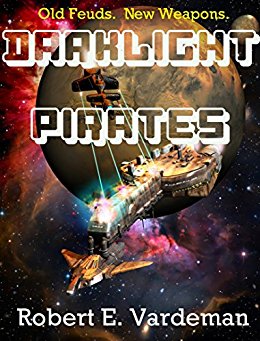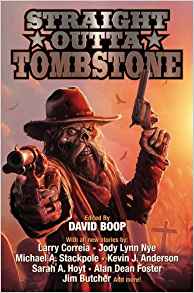 Click on the covers for more infomation
Welcome to the Cenotaph Road website,
Robert E. Vardeman proprietor
Click on the image of Millard Fillmore, Master of Steam, and get the free serial. First 12 are available. The full-fledged MAJOR ACRANIUM GAZETTE has two issues for your delectation. Enjoy them! Please become a patron so you won't miss future serial installments (and tons of other goodies). Next over is space opera, pure and simple and exciting. Finally, STRAIGHT OUTTA TOMBSTONE is going into a mass market pb. Get your trade pb while it's still available.
Excuse the very long lapse in updating, but the world has been spinning awry. My collaborator, co-conspirator and longtime friend Martin Cameron died a couple weeks ago quite unexpectedly. The shock is still wearing on me. I've been working furiously to tug on threads and get them into a web of my choosing. Most of the artwork was on Bucky's computer and unreachable. Websites are being changed so I can better add and access the issues. Mostly, I am missing his cheer and high spirits and boundless enthusiasm.
Check out the new patreon site and let me know what's not yet right and I will Make It So. I lack expetise in both art and in manipulating PDF files, so there is much to be learned and done. The second issue of MAG was released Friday and the redoubtable Jim McLeod is doing covers for the Millard Fillmore, Master of Steam stories.
Travels have been extensive. To the AZ Ren Faire for a mighty fine autographing (perhpas my best yet). A consioderable amount of driving, to the tune of 2200 miles, took me to El Paso and Lubbock and then to Tuscon for the Wild Wild West steampunk con. That was a highlight since Abney Park was the lead musical act (and I discovered another group, DEVM, out of Las Vegas that had some mighty fine fiddle playing). An outstanding short Russian movie, Corset, is well worth your time if you find it playing somewhere. And all the rest of the con was fun, too. I even sat in on Drake and McTrowel's "hot potato" panel.
A couple science fair judgings earlier in the year and then this coming Wednesday is the last of the season. Some dandy ones out in Rio Rancho--and my favorite won top prize, so my opinions aren't too far askew.
A lot of movies, not many of which are notable. Later down the page on those.
The contract for the Master of Orion book is still hanging fire, but I probably nudged the NSA meter when I got a phone call from Minsk about the project.

iPad reading: Finished a stack of dandy short stories in my capacity as judge for the 2018 Western Fictioneers Peacemaker Award. Half thru the stack of Jim Butcher books, including the last 4 in the Codex Alera plus a 6-book Dresden omnibus.
Theatrical movies: I, Tonya and Shape of Water were both very good, indeed. I am burning out on superhero movies and not too inclined to see Pacific Rim 2. Isle of Dogs was a fun movie and one I liked better than the Fabulous Mr Fox. Best movie of this or a lot of prior years, maybe since No Country for Old Men, was the Bladerunner sequel. Stupendous movie. I hadn't thought I could like it as much as the original, but I might. I might even call it one unified story.
TV: Not much other than Gotham.
Follow me on Twitter It's the small things in life... Or at least the 140 character ones.
Blog banter. Newer stuff about something.
My e-books on the catalog page. Great stuff.
iPad viewing: Dressmaker surprised me. A spaghetti western plot and music with Kate Winslet set in Australia. Instead of being a gunsligher, she's a ... dressmaker. Just watched Bosch and am working through Touching Evil.
Gohere for the finest in fantasy, sword & sorcery fiction (and sf and mysteries and...)
Howabout some of that steampunk I've been going on about? Here's the first episode of Millard Fillmore, Master of Steam. Note: this is only the text. You want to get the whole enchilada with Martin Cameron's illos. For free, as a sample, then consider a subscription via Patreon so I can keep writing this wonderful story (and The Emerald Unicorn Horn and all the rest of the sf serializations, short stories and fun stuff.)
Select from The Cenotaph Road Store
Biowarriors!
$4.99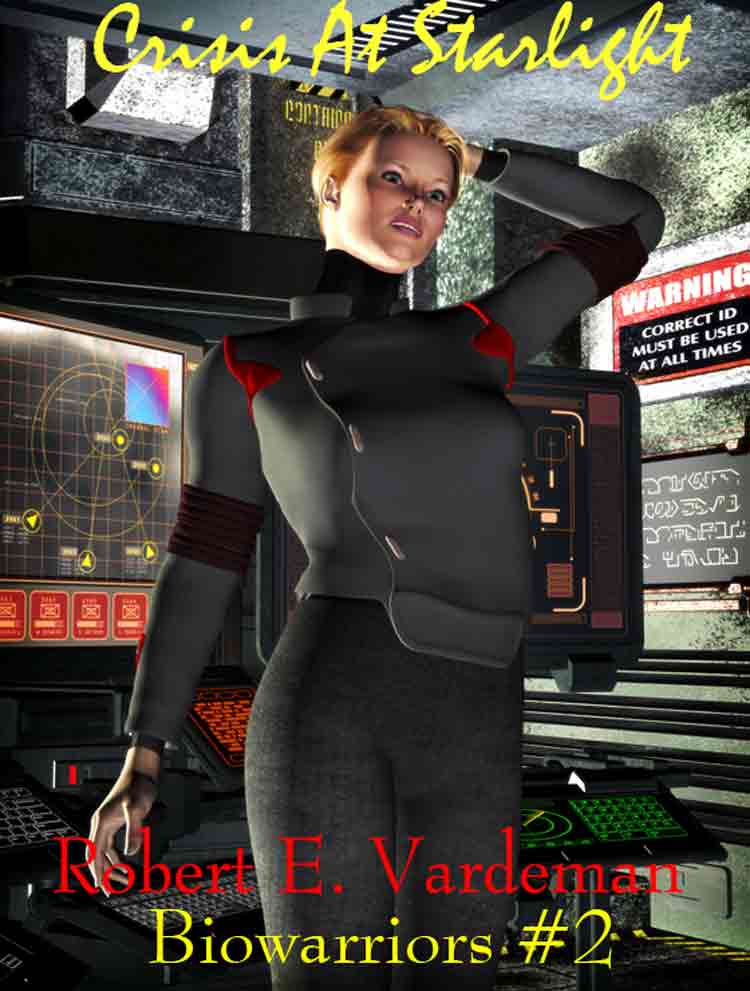 For my other online fiction, check out my CATALOG page or go straight to Amazon for both Kindle and print.
About the site. What follows is a glimpse at the science fiction and fantasy writing I've done, including the Cenotaph Road series, God of War™, Star Trek™ and BattleTech™/ MechWarrior™, Vor:The Maelstrom™, Crimson Skies™, Pathfinder™, Traveller™, what is current, and what might be forthcoming VIPub (Vertically Integrated Publishing) . Be sure to go to the Store link for free fiction and print and e-book publishing. Read ole Karl Lassiter's 2009 NM Book Award nominated novel, Drifter or the 2011 Scribe Award nominated God of War. Don't overlook the 2011 NM Book Award and WF Peacemaker nominee for best novel , Sonora Noose. Or the 2012 nominee for best anthology, Golden Reflections. Or the 2013 nominated China Jack, 2014 the Fate of the Kinunir and 2016 The Burning Man Anomaly. 2017 Western Fictioneers Lifetime Achievement.
Enjoy!

---