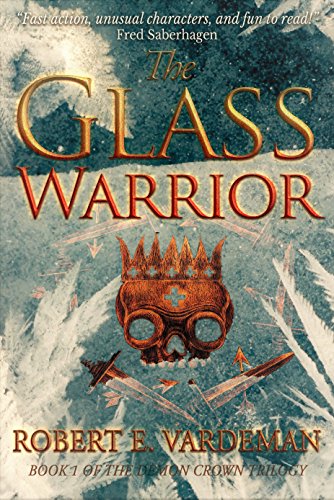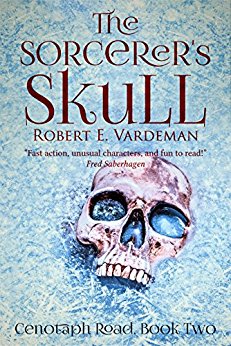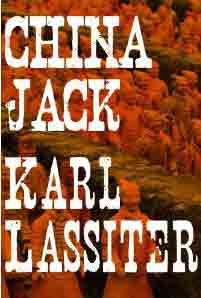 Click on the covers for more infomation
Welcome to the Cenotaph Road website,
Robert E. Vardeman proprietor
A raft of deals! The Glass Warrior is free, yes, free. Not a penny to d/l and enjoy. Discounted is The Sorcerer's Skull. And book #4, The World of Mazes, is also available now. And for a mere $1.99 you can try one of my westerns. A whole raft of them will be released in the near future, so this is a good start. Cheap? I prefer to think inexpesnive. And even free. Click away and enjoy.
I have put new covers on most of the the Swords of Raemllyn ebooks. Check them out at Smashwords here while I move the updated text and covers to other stores.
Back from my travels and, in spite of the rain and possible snow here, glad to be home. I got cheated by a turnpike robot, rained on mercilessly to the tune of 5", fogged, and saw 6 dead armadillos on the roads. Among other things. Got caught up in my first ever lockdown when a guy shot into the air at a grocery store, then stupidly escaped to an elementary school. Police chief robocalled *everyone* in town. Imagine that. They found the gun but Shane Rose is still on the loose in Green Country.
Got a bunch of research done for the new western to be started RSN. And got the word that fantasy football season is close to being underway. An ASU ms on the way. Best of all, The Major Arcanium Gazette is closer to being released. Get your goggles ready, my aeronautic steampunkers.
Theatrical movies: Nothing. But looking forward to buying a ton of popcorn and a big Dr Pepper and seeing Guardians of the Galaxy next week.
Follow me on Twitter It's the small things in life... Or at least the 140 character ones.
Blog banter. Newer stuff about something. Not sure what yet.
My e-books on the catalog page. Great stuff.
iPad viewing: Started Bosch. Not sure I like the direction it is taking. Too much of an ordinary cop show now, but I am only 1 ep into it so...
iPad reading: Finished Jim Butcher's steampunk novel, Aeronaut's Windlass. The title is a bit obscure but the world is wonderfully realized and the action sequences are topnotch. Interesting characters and a setup for a fabulous book 2. Which is my complaint. Where's book 2? Where? I wanna read it now!
iPad listening: Pandora has become intolerable with several ads after every song or two. Spotify seems a better choice right now and have been listening to entire albums, which is also another ding against Pandora. Put in a group on Pandora, get a couple songs, then they drift off to other groups they think are similar never to return to the original group.
Gohere for the finest in fantasy, sword & sorcery fiction (and sf and mysteries and...) And in the for-free mode on my store, look in on a story White Fur.
Sample "The Cloud Train" here from the anthology 4 Lives.
Select from The Cenotaph Road Store!
Death in shackles!
99 cents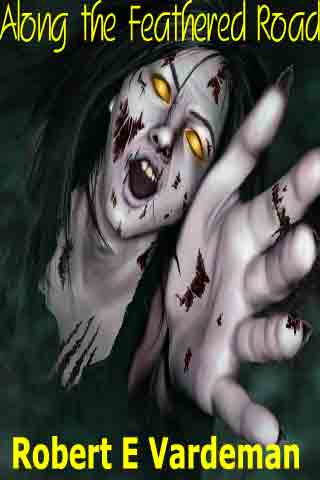 For my other online fiction, check out my CATALOG page or go straight to Amazon for both Kindle and print.
About the site. What follows is a glimpse at the science fiction and fantasy writing I've done, including the Cenotaph Road series, God of War™, Star Trek™ and BattleTech™/ MechWarrior™, Vor:The Maelstrom™, Crimson Skies™, Pathfinder™, Traveller™, what is current, and what might be forthcoming VIPub (Vertically Integrated Publishing) . Be sure to go to the Store link for free fiction and print and e-book publishing. Read ole Karl Lassiter's 2009 NM Book Award nominated novel, Drifter or the 2011 Scribe Award nominated God of War. Don't overlook the 2011 NM Book Award and WF Peacemaker nominee for best novel , Sonora Noose. Or the 2012 nominee for best anthology, Golden Reflections. Or the 2013 nominated China Jack, 2014 the Fate of the Kinunir and 2016 The Burning Man Anomaly.
Enjoy!

---