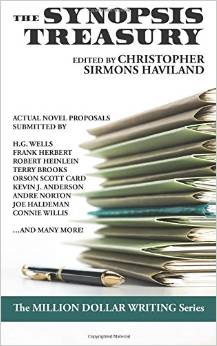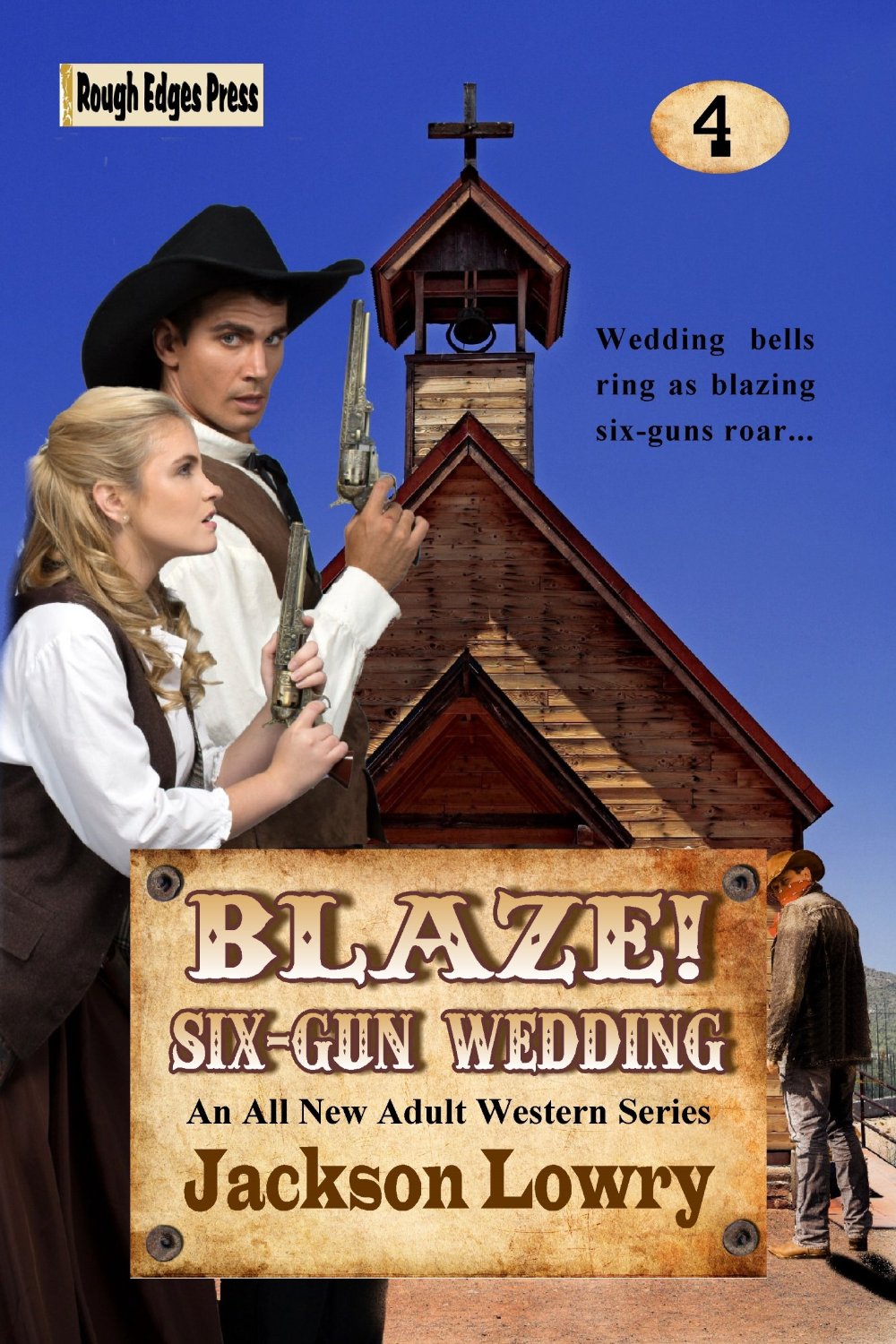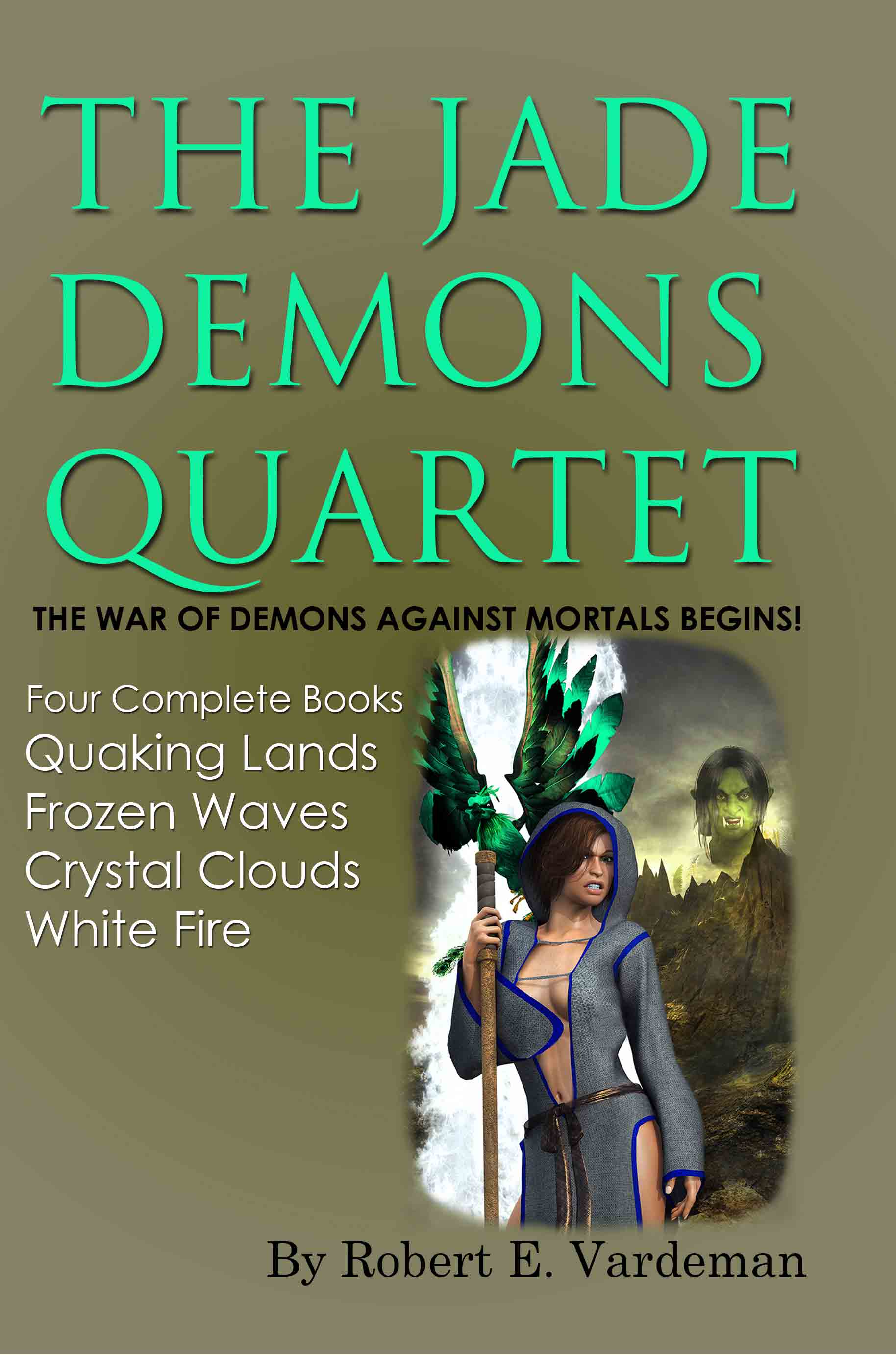 Click on the covers for more infomation
Welcome to the Cenotaph Road website,
Robert E. Vardeman proprietor
All over the field this time. The first is nf, with an example synopsis of mine for a published book. Lots of other synopses, too, showing how other authors work. Next over is a title of mine in the brand spanking new western series, Blaze, set for a March 4 publication (but you can pre-order!). The first three are out, so give 'em a look and then pick up mine to keep everything going (because the Big 5 have done away with series westerns entirely). And the final title is a super dandy deal. Four entire novels for less than $10. Fantasy goodness. Buy 'em all today!
The migration of XP to the Win 7 machine is pretty much done. A lot to like about the new machine (faster) and a lot to dislike about the OS. I can't use old favorite programs, which means my work machine is never going to make the jump beyond XP. I have a closet full of ancient keyboards with the fn keys down the left side where the great computer god intended. The boards die slowly, I plug in a new/old one and keep typing. I have a lot of almost working ones. I suspect I will have a stack of almost working computers around eventually, to maintain my XP programs for work and newer OSes to stay on the internet. So much for progress when usability vanishes with the binary march of time.
Still working on the space opera. Huge number of distractions since last year, but I am within a few chapters of completion. Took time out to spruce up a diesel punk story for a newly opened anthology. No real confidence this meets the needs of the theme, but it was a fun story to write.
It is science fair season and I went out to Rio Rancho HS for the first one. One freshman exhibit blew me away. The girl had devised an inexpensive test for macular degeneration based on persistence of vision measurements. I hope she gets this patented, if it is patentable. That's the first time ever I have come across an experiment with such amazing potential. On Wednesday I hie on downtown to Amy Biehl HS for another science fair judging. First time there. I am going to be out of town for the Manzano Day School science fair this year and another, sniff, never asked me back. SYJackson, where my son went to elementary school, might well have folded its science fair tents since the teacher who had spearheaded it for years moved to another school. I doubt their mlg list for judges survived his move (or that they found anyone else willing to front for the fair). Pity since I have enjoyed returning to see where my son went K-5.
My son called me up to be sure he had gotten his MMR vaccinations since he is going to Disneyland today. He had, albeit 2 decades ago. I am appalled that Disneyland is such a center of contagion because of anti-vaxxers. I am also a bit perturbed he might have thought I hadn't had him vaccinated. I'm weird. I'm not stupid.
Xmas presents this year were eclectic, ranging from a book on figuring out if my cat is trying to kill me (sigh, both are) to a diesel punk book to brass knuckles. I must remember not to carry that onto the plane when I zip on over to Phoenix for an autographing at the AZ Renaissance Faire, Feb 22.
Is there anyone out there familiar with Zen cart? Drop me a line. Really. Please.
Theatrical movies, Inherent Vice. I really liked this one. Somewhere around halfway through it occurred to me that noir detective fiction and conspiracy theories are kindred spirits. A fun movie, even if the noir double crossing dame trope is strangely missing.
Follow me on Twitter It's the small things in life... Or at least the 140 character ones.
Empires of Steam and Rust! Great news. ESR is featured as a scenario in a RPG from Lester Smith. Steve Sullivan did great work getting it ready to go. Check out his ESR novel Heart of Steam and Rust.
My e-books on the catalog page. Great stuff. Really.
iPad viewing: A whole lot. Most recently (like last night), The Interview. What an unmitigated piece of what they talk about a lot and think it's funny. The most astounding thing is that this probably won't destroy James Franco's career. The Bagman starring John Cusack and Robert DeNiro was pretty good. Nasty little story that they screwed up at the end thinking they needed a double twist ending. They didn't. Also of note was the Amazon adaptation of Man in the High Castle. I think they will film the entire series if it gets enough viewers. Give it a look. It's pretty good. It's been 53 years since I read the book, don't have a copy of it (I got the SF Bookclub edition which immediately disintegrated after reading) and don't remember much of anything about it other than the premise. Paranoid premise, but this is Philip K Dick, right?
iPad reading: The first three titles in Blaze! All worth reading if you like adult western action.
Regular cable stuff: The new Librarians came to a season's end that felt more like a series finale. A pity, if so. I get tired of gritty, cutting edge teenaged angst and enjoyed seeing stuff that was just for fun. The new season of Face Off lacked the spark of earlier seasons, but they have too many contestants still. And I hesitantly venture that Castle has jumped the shark. The show is about him and Beckett solving crimes together. They have split them and only cross paths at the solution (which seems to be doomed to be "it's the same crime!" every week) They derailed for a while when Beckett took the DoJ job in DC, so maybe they'll get back in the groove. I hope so. It has been a favorite for many years and seeing it wither isn't fun. But still intriguing is Arrow -- no surprise that he was brought back from the dead. Who did it is. But they built up for it, so it wasn't a rabbit out of a hat return. But like when everyone knew his secret identity, everyone knows where his secret lair is. They might be changing all that, though, since all his cronies have gone their separate ways.
Go here for the finest in fantasy, sword & sorcery fiction (and sf and mysteries and...) And in the for-free mode on my store, look in on a story from along the Cenotaph Road. White Fur.
Sample "The Cloud Train" here from the anthology 4 Lives.
Select from The Cenotaph Road Store!
Sexy spy action!
Only $4.99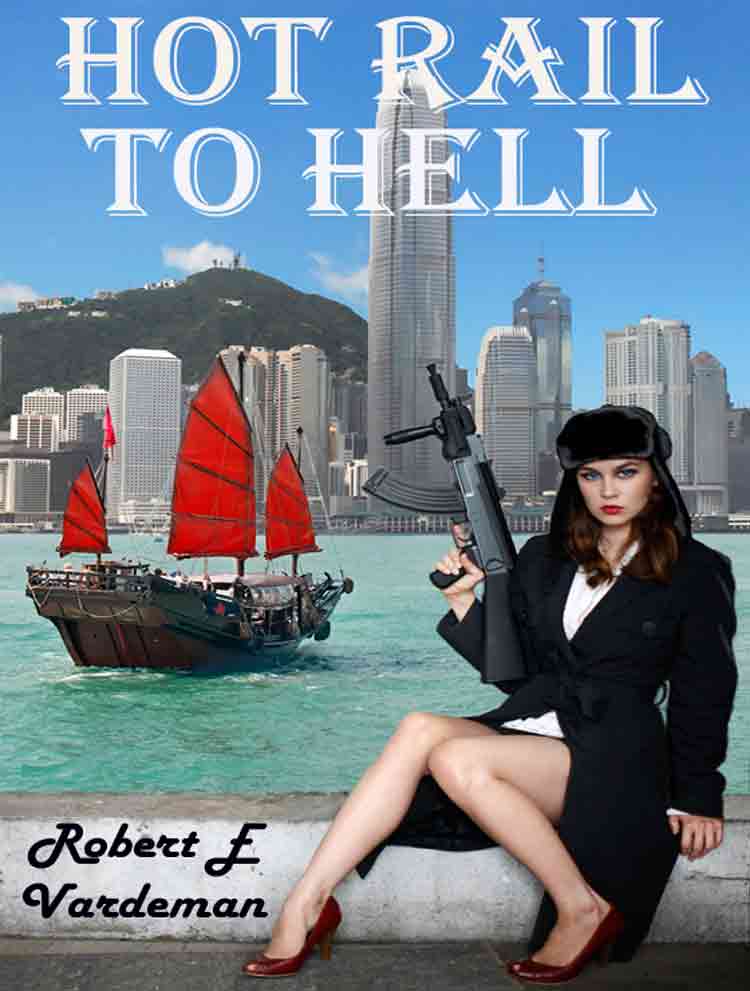 For my other online fiction, check out my CATALOG page or go straight to Amazon for both Kindle and print.
About the site. What follows is a glimpse at the science fiction and fantasy writing I've done, including the Cenotaph Road series, God of War™, Star Trek™ and BattleTech™/ MechWarrior™, Vor:The Maelstrom™, Crimson Skies™, Pathfinder™, Traveller™, what is current, and what might be forthcoming VIPub (Vertically Integrated Publishing) . Be sure to go to the Store link for free fiction and print and e-book publishing. Read ole Karl Lassiter's 2009 NM Book Award nominated novel, Drifter or the 2011 Scribe Award nominated God of War. Don't overlook the 2011 NM Book Award and WF Peacemaker nominee for best novel , Sonora Noose. Or the 2012 nominee for best anthology, Golden Reflections. Or the 2013 nominated China Jack. And now in 2014 the Fate of the Kinunir.
Enjoy!

---