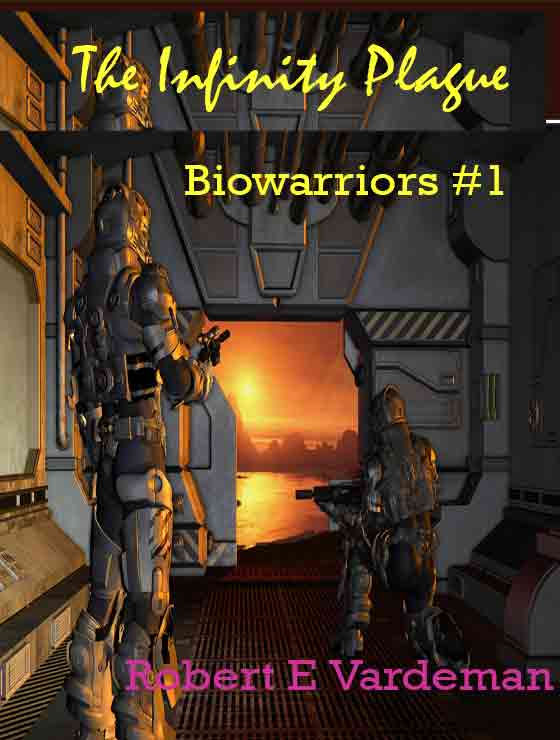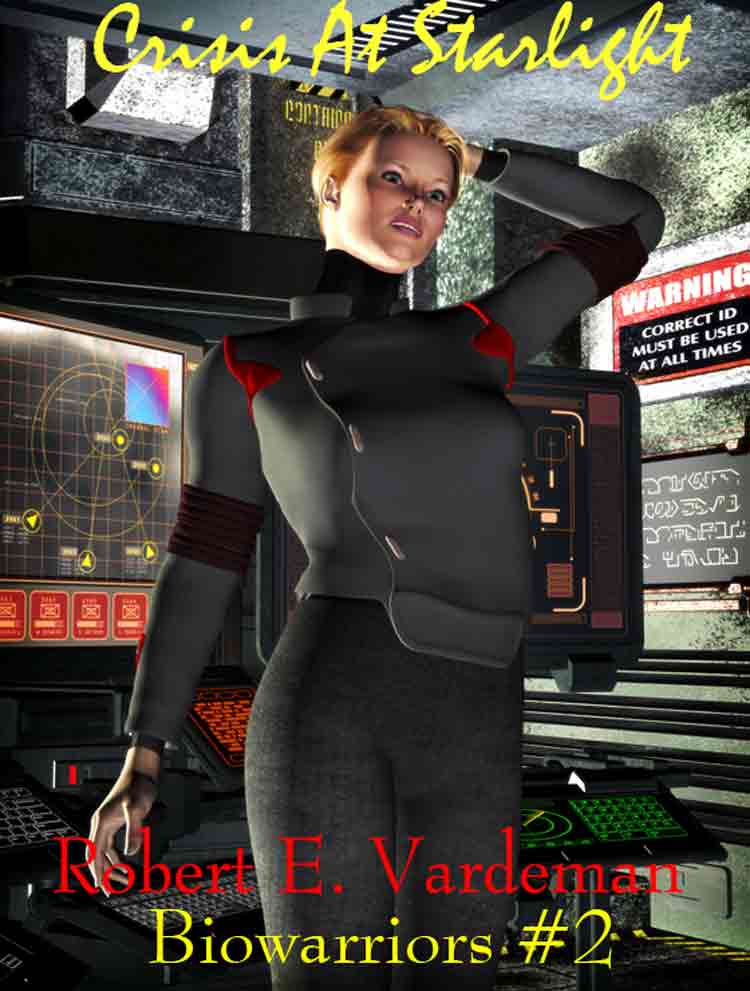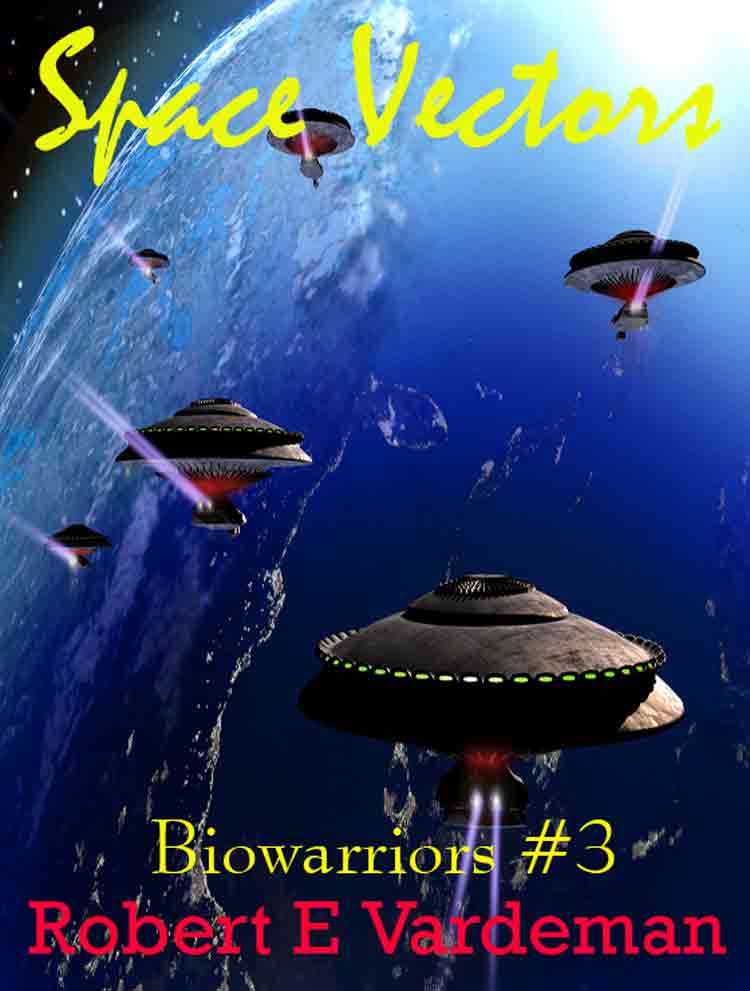 Click on the covers for more infomation
Welcome to the Cenotaph Road website,
Robert E. Vardeman proprietor
The Biowarriors trilogy. Space opera, dastardly weapons, nasty Russkies! Just the thing for a cold winter day's reading.
Way too much time spent trying to migrate programs from old computer to the new one. I finally gave up buying locally and ordered a cable from LapLink for the transfer. Five hrs of madness and no results on Friday. But I will get everything transferred eventually. This week when the cable arrives? I will try. I want the newer security on the machine after reading about the Sony hack by the Norks. Their studio has been shut down because they can't access their bank accounts? Yikes. That'll teach Sony to do a Seth Rogen movie <g>
Xmas tree goes up in a day or two. Must consider how best to make it impervious to cat attacks. Last year two ornaments bit the dust, being too wonderful to play with to ever be ignored. Mostly I want to keep the tree from falling over. (Cute Facebook pic--dog looking up. Caption: I'm glad you're home. The Christmas tree fainted.)
Is there anyone out there familiar with Zen cart? Drop me a line. Really. Please.
Theatrical movies, none. Big Hero 6 was recommended to me. Not sure I want to pay theatrical rates for animation, but there have been some classics that were worth the cost. I've pretty much avoid animated movies after Up which was far too melancholy for me to enjoy that much. Lost love, crushed dreams, heroes with feet of clay. Inherent Vice opened Friday, but not in town. Not much else I'm interested in seeing.
Follow me on Twitter It's the small things in life... Or at least the 140 character ones.
Empires of Steam and Rust! Great news. ESR was part of a Kickstarter project and is featured as a scenario in a RPG from Lester Smith. Steve Sullivan did great work getting it ready to go. Check out his ESR novel Heart of Steam and Rust.
My e-books on the catalog page. Great stuff. Really.
iPad viewing: Rewatched Wolf of Wall Street, a nasty satire that holds up well. Also rewatched Skyfall, which wasn't my favorite of the new Bond movies and still isn't. Javier Bardem was horribly miscast there. Dipping in and out of the series Copper which is wearng down on me.
iPad reading: No idea. Whatever moves me at the instant I turn on the iPad.
Regular cable stuff: The new Librarians was fun. Arrow ended with the title character seemingly killed. Can't happen or the series would have to be called Broken Arrow and there's already been a TV show of that name. Nothing else on, though the Castle was ok.
Go here for the finest in fantasy, sword & sorcery fiction (and sf and mysteries and...) And in the for-free mode on my store, look in on a story from along the Cenotaph Road. White Fur.
Sample "The Cloud Train" here from the anthology 4 Lives.
Select from The Cenotaph Road Store!
Sexy spy action!
Only $4.99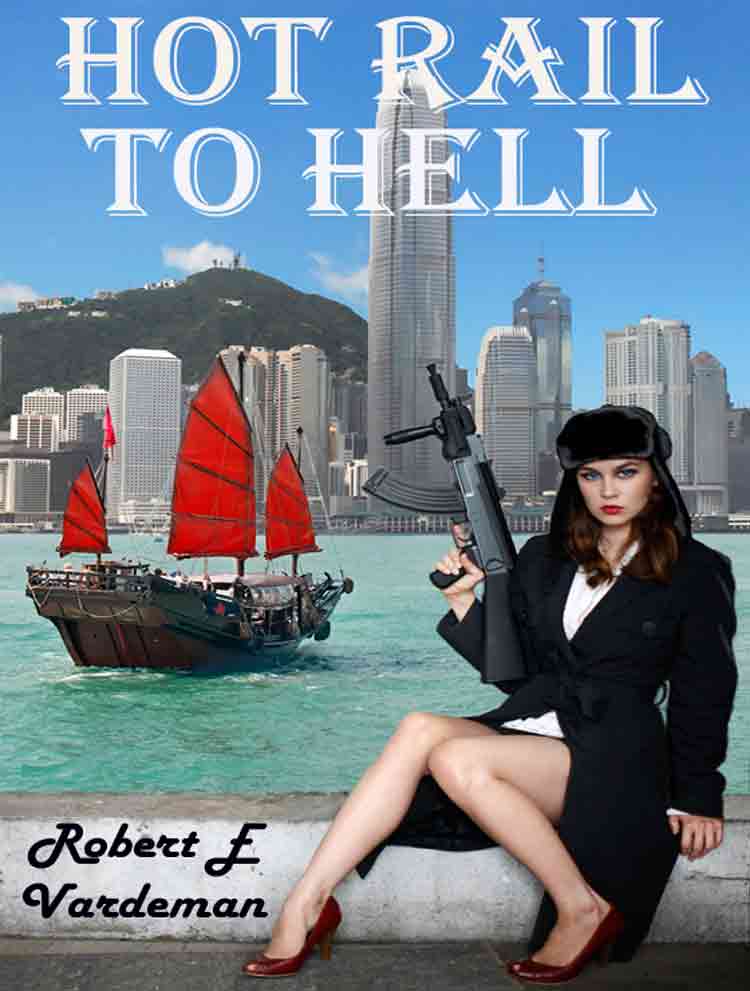 For my other online fiction, check out my CATALOG page or go straight to Amazon for both Kindle and print.
About the site. What follows is a glimpse at the science fiction and fantasy writing I've done, including the Cenotaph Road series, God of War™, Star Trek™ and BattleTech™/ MechWarrior™, Vor:The Maelstrom™, Crimson Skies™, Pathfinder™, Traveller™, what is current, and what might be forthcoming VIPub (Vertically Integrated Publishing) . Be sure to go to the Store link for free fiction and print and e-book publishing. Read ole Karl Lassiter's 2009 NM Book Award nominated novel, Drifter or the 2011 Scribe Award nominated God of War. Don't overlook the 2011 NM Book Award and WF Peacemaker nominee for best novel , Sonora Noose. Or the 2012 nominee for best anthology, Golden Reflections. Or the 2013 nominated China Jack. And now in 2014 the Fate of the Kinunir.
Enjoy!

---