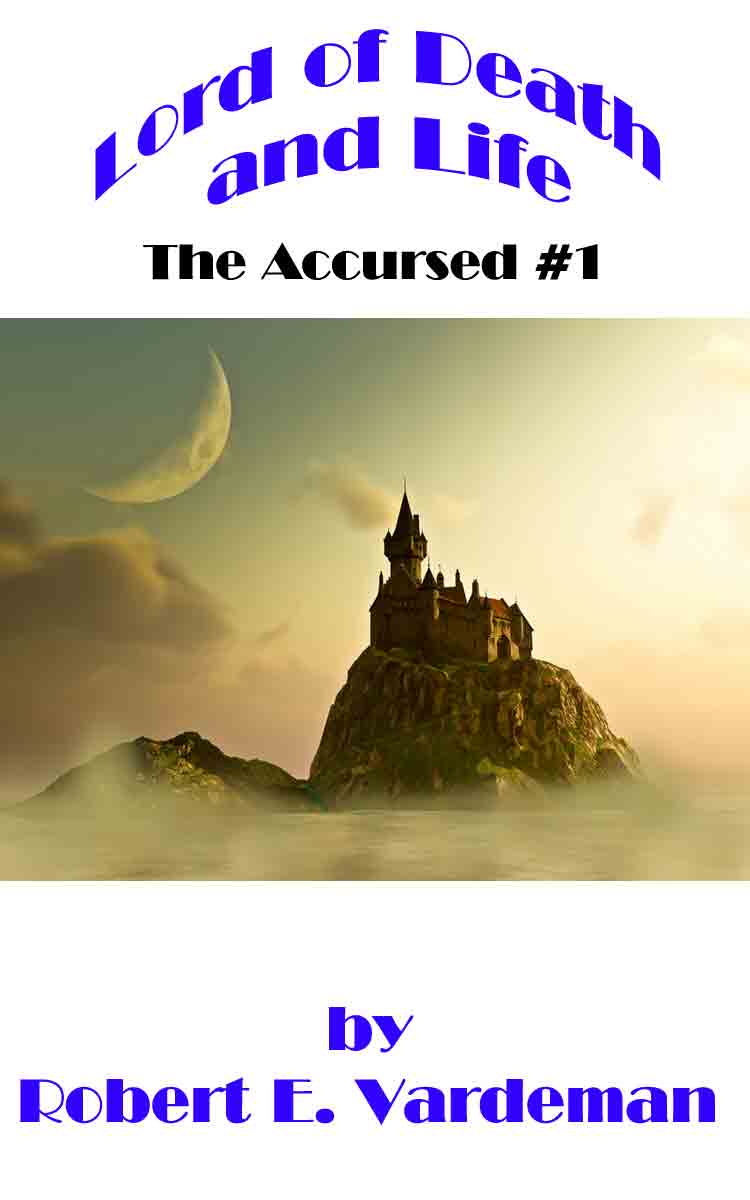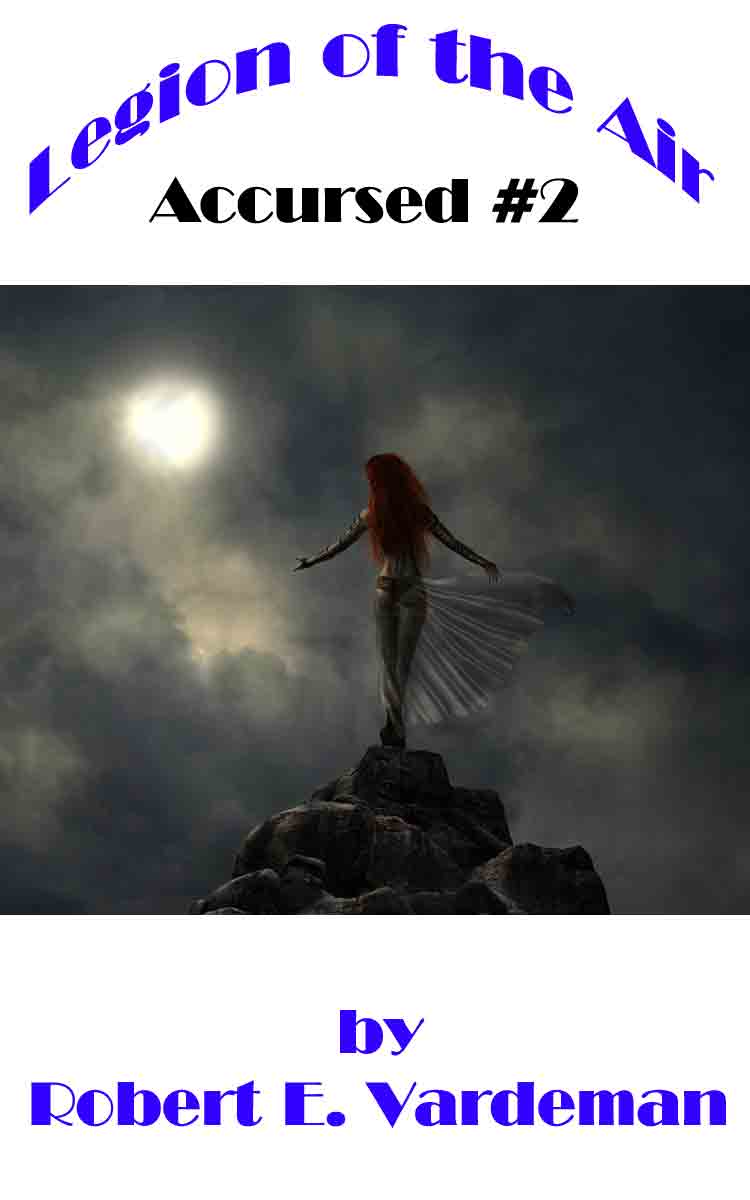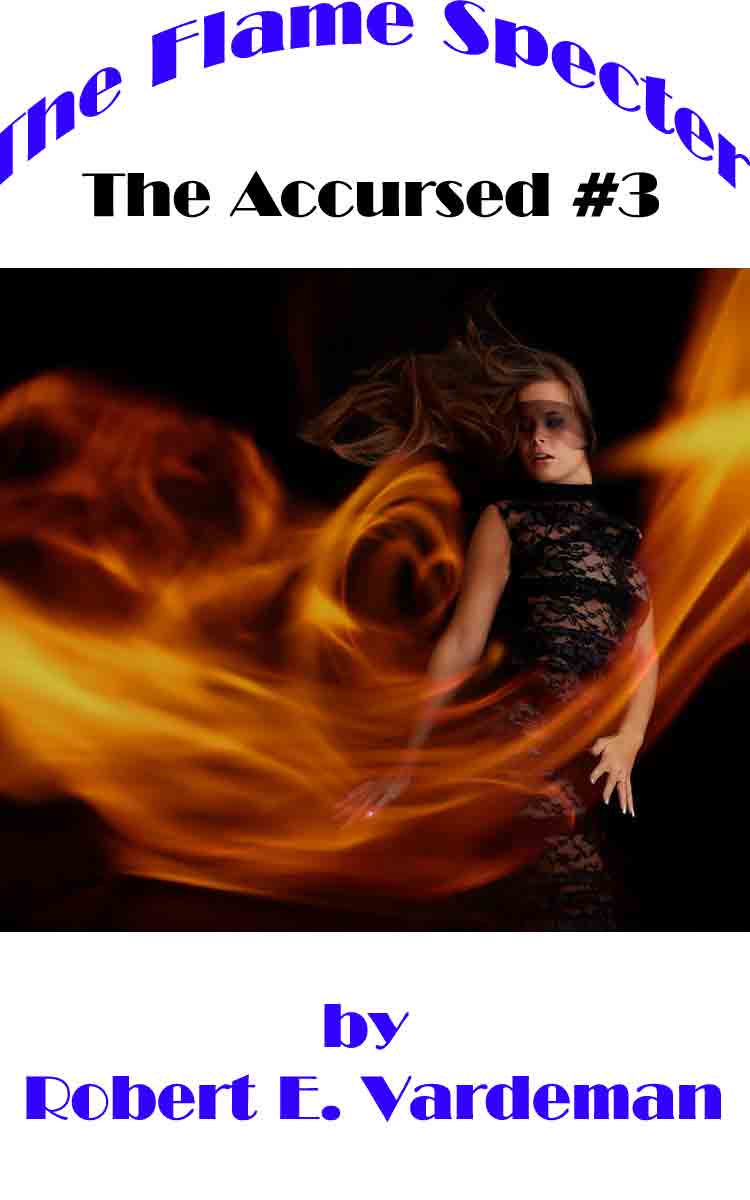 Click on the covers for more infomation
Welcome to the Cenotaph Road website,
Robert E. Vardeman proprietor
A trilogy of fine heroic fantasy of cosmic sweep and individual daring and love.
The talk for the Southwest Writers went well, I think. At least I was invited back later on in 2014 (could have been because their sniper fell asleep while I was talking and they wanted another shot at me, but we won't go into that). I was quite pleased they invited me.
Still under the weather and heavy weather it has been, too. Hit -16 on the other side of the mt a few days ago and predicted -1 here in town tomorrow. The heavy snow amounted to nothing. the light dusting last night gave us black ice today. A good day to stay inside and read. or work. Or clean. Or all the above. Best to do the cleaning when I don't feel well since I don't want to ruin the good times.
Christmas is coming down the tracks like a runaway freight train. Nothing holds it back. Comes every year with the same screed against commercialism (just before going out and shop shop shop til you drop). I need to put up the traditional aluminum tree with razored branches. If I can find my work gloves, I will wear those while decorating the tree. The tree is a family heirloom since 1958 or so.
A quiet week since most all my friends are out of town. Boston, DC, other unspeakable places. I wish them safe travel. Here it is only cold. There, could be blizzardy.
The Jade Demons Quartet over on my store. Check it out or sample book #1, The Quaking Lands for only 99 cents.
Follow me on Twitter It's the small things in life... Or at least the 140 character ones.
The finest stories in steampunk here. Empires of Steam and Rust!
Many thanks to all of you who have posted such great reivews of Jackson Lowry's The Artist. The fine words are appreciated.
iPad reading: Still reading Sheldon Russell's The Dig: In Search of Cornado's Treasure. Cherie Priest's Fiddlehead on deck after this.
iPad viewing: Getting deeper into A Touch of Frost. Piling up movies I want to see, but for whatever reason, not as much as the next ep of this mid '90s Brit detective show.
TV this week. Dracula is tortured with his steampunk Frankenstein contraption, walks in sunlight, then kills his lab assistant to recover from the awfulness of sun exposure. Just when you think he's not so bad.... Tonight is the first half of Bonnie & Clyde and the reboot of The Mentalist. I caught part of The Mob and didn't much like what I saw. And Arrow continues to please.
My blog, spasmodically posted.
My e-books on the catalog page. Great stuff. Really.
Go here for the finest in fantasy, sword & sorcery fiction (and sf and mysteries and...) And in the for-free mode on my store, look in on a story from along the Cenotaph Road. White Fur.
Sample "Silver Noose" here from the anthology Traditional West.
Enjoy the first chapter of Alien Death Fleet here!
Read the goshwow first chapter of Genetic Menace here!
Coming soon: sample chapter from Black Nebula
Read the spellbinding first chapter of Ogre Castle here!
Read the first chapter of In The Sea Nymph's Lair here!
Select from The Cenotaph Road Store!
In time for Christmas

26 megs of ebook goodness!
Stackpole, Sullivan, Rusch, Resnick, Oliver, Saberhagen, Phillips, Genesse, Gamboe, Rabe and more
$25!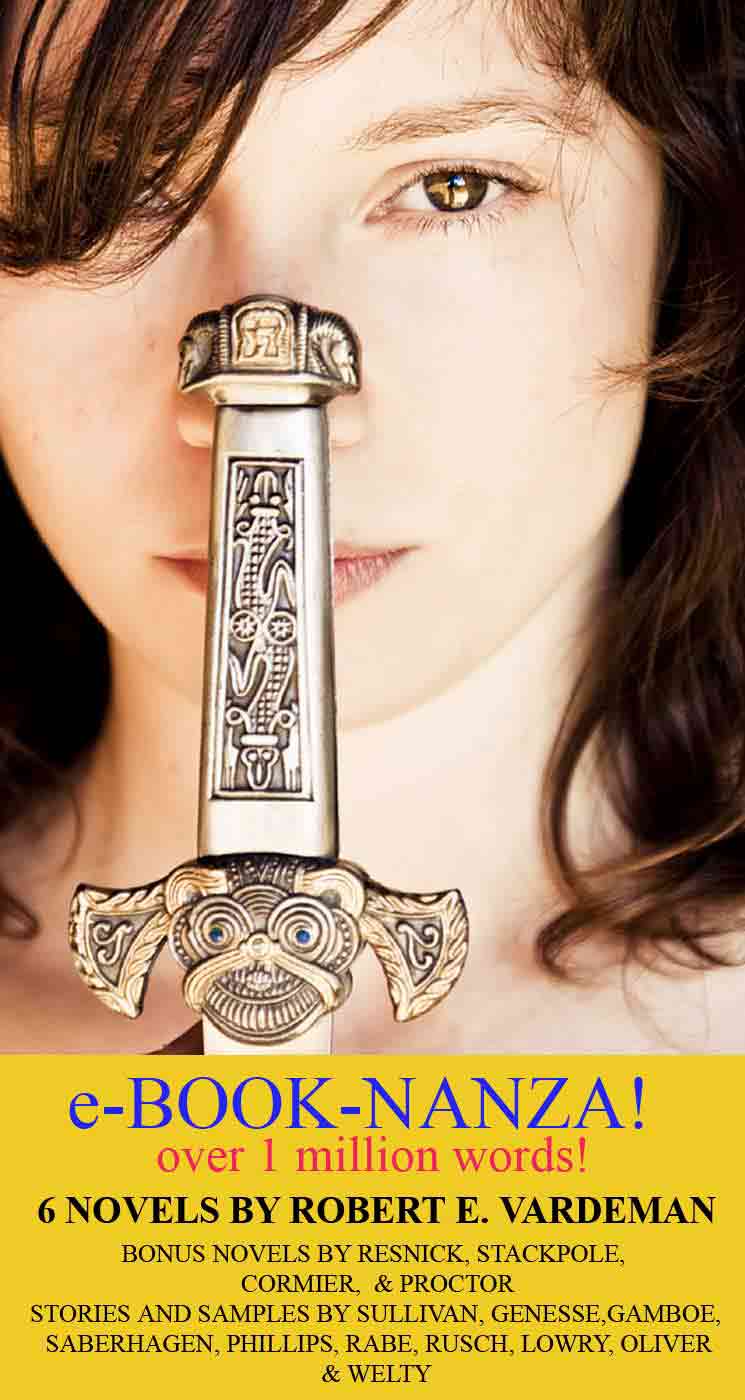 For my other online fiction, check out my CATALOG page or go straight to Amazon for both Kindle and print.
About the site. What follows is a glimpse at the science fiction and fantasy writing I've done, including the Cenotaph Road series, God of War™, Star Trek™ and BattleTech™/ MechWarrior™, Vor:The Maelstrom™, Crimson Skies™, Pathfinder™, Traveller™, what is current, and what might be forthcoming VIPub (Vertically Integrated Publishing) . Be sure to go to the Store link for free fiction and print and e-book publishing. Read ole Karl Lassiter's 2009 NM Book Award nominated novel, Drifter or the 2011 Scribe Award nominated God of War. Don't overlook the 2011 NM Book Award and WF Peacemaker nominee for best novel , Sonora Noose. Or the 2012 nominee for best anthology, Golden Reflections. Or the 2013 nominated China Jack.
Enjoy!

---