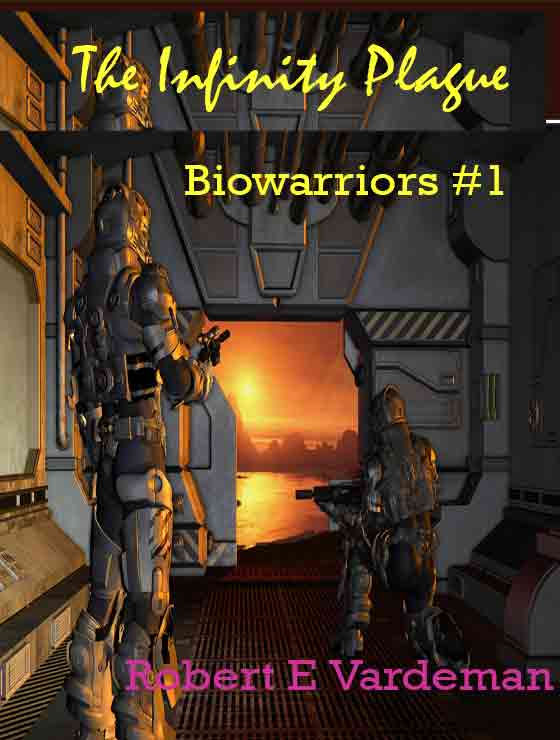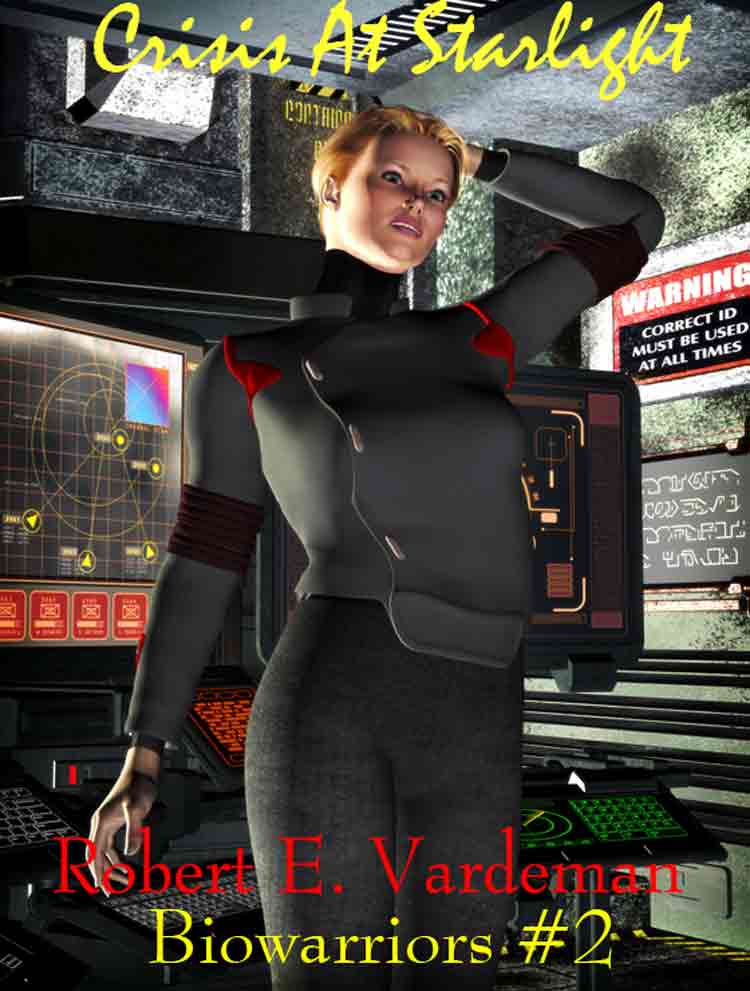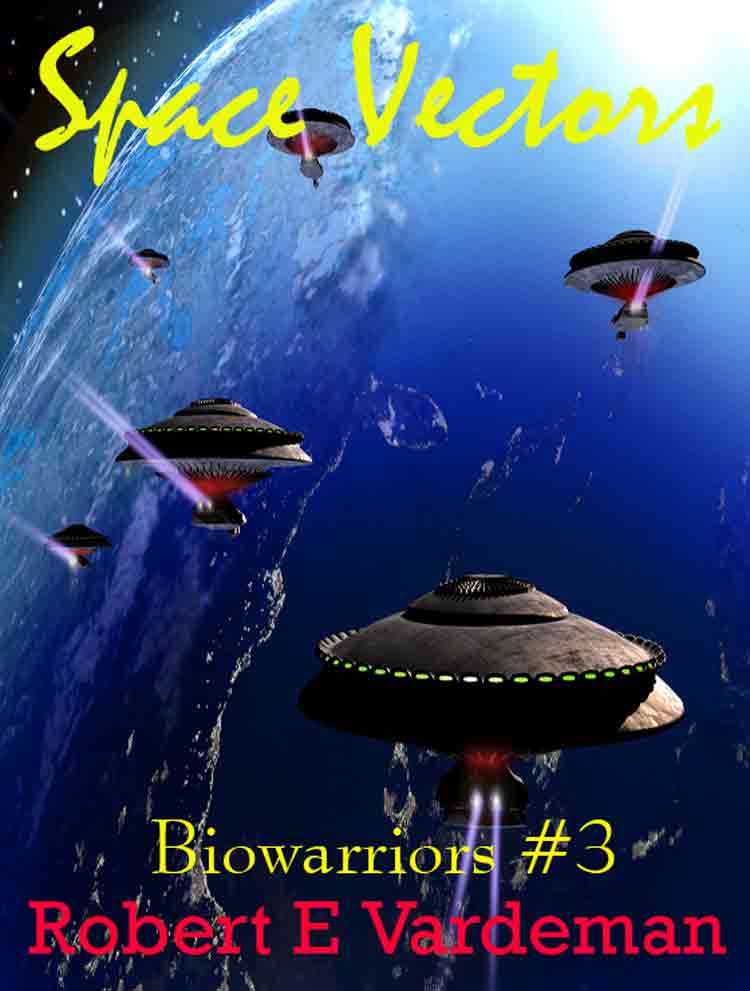 Click on the covers for more infomation
Welcome to the Cenotaph Road website,
Robert E. Vardeman proprietor
Go for another sf trilogy. All three of the Biowarriors trilogy elucubration.
What a week. I have a bruise on my wrist where I mainlined propfonol. Alas, my health insurance did not include either a sequined glove or a monkey named Bubbles. The day following went to eye doctor. My eyes are crying less now and looking better, but schedule for visits has been moved from yearly to 2x per year. Nearing time necessary for cataract surgery, I fear.
Writing has been frantic. Rewrite on stories for Don Juan and Miguel done. The entire Blazer! book Six-gun Wedding is completed, will be looked over and sent off to James Reasoner tomorrow. Writing will have to take a backseat for a few days to my annual bookkeeping fiasco. Then back to short stories to finish off 3rd DJ&M story and a weird western short for Axel Howerton. Then, then back to the sf for a while before starting on the Bitter Medicine weird west trilogy. The remainder of my year will be spent on the western series
I have 0.75 books left to proof in the Jade Demons Quartet, with an eye toward getting an omnibus volume ready for sale in a couple weeks. Mike McAfee has offerred to do the cover.
Theatrical movies: None. I'll be putting off seeing Sin City for a couple weeks.
Follow me on Twitter It's the small things in life... Or at least the 140 character ones.
Blog banter. Summer blahs. Nothing nudging me in that direction.
Empires of Steam and Rust! See David Lee Summers' Revolution of Air and Rust. This is a high-speed, action tale of Pancho Villa and airships. He was at Bubonicon signing copies.
My e-books on the catalog page. Great stuff. Really.
iPad viewing: Working on Shadow Dancer with Clive Owen about IRA/Brit treachery. Depressing movie but well done.
iPad reading: Just started Jeff Shaara's To the Last Man. And also on the stack, likely to be read sooner, is Gene Wolf and Jean Rabe's Cauldron. I just pre-ordered Cheri Priest's Maplecroft. Whole bunch of reading ahead for me.
Regular cable stuff: Hell On Wheels keeps cranking up the bad guys. From IMDB Common's character escaped getting et by a bear. And a new Penn and Teller entry, Wizard Wars, is in the offing.
Go here for the finest in fantasy, sword & sorcery fiction (and sf and mysteries and...) And in the for-free mode on my store, look in on a story from along the Cenotaph Road. White Fur.
Sample "The Cloud Train" here from the anthology 4 Lives.
Select from The Cenotaph Road Store!
The complete Accursed trilogy!
$9.99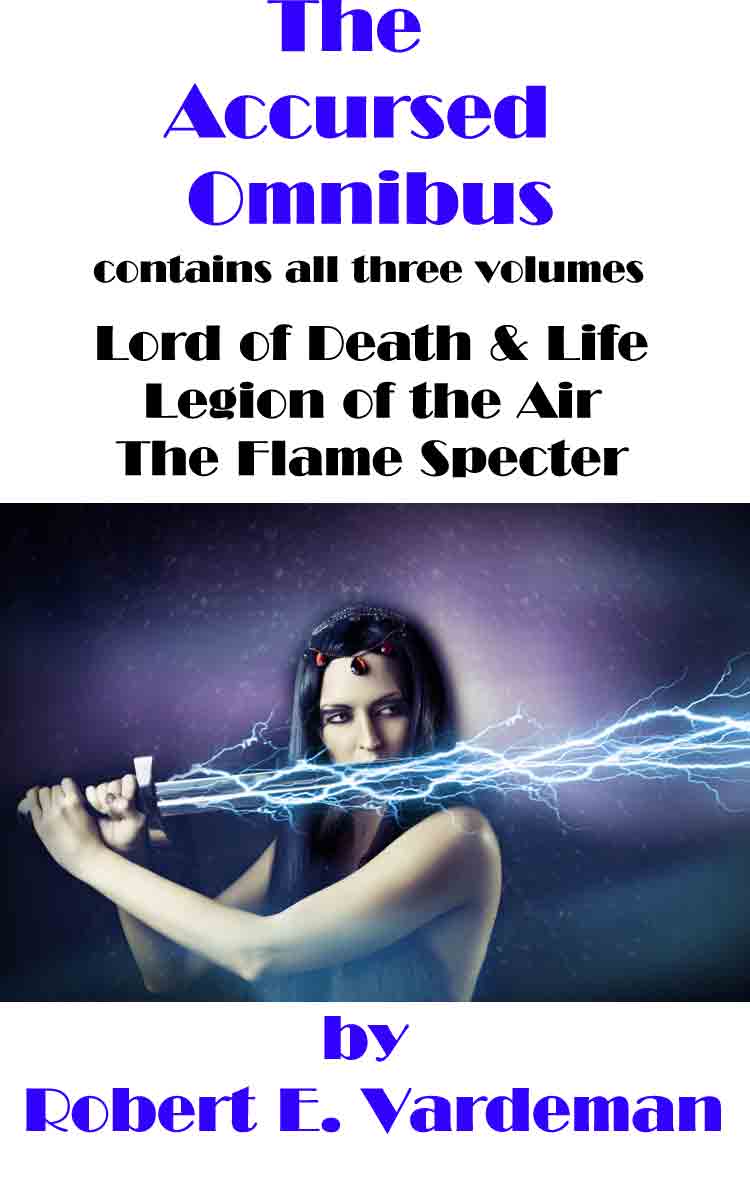 For my other online fiction, check out my CATALOG page or go straight to Amazon for both Kindle and print.
About the site. What follows is a glimpse at the science fiction and fantasy writing I've done, including the Cenotaph Road series, God of War™, Star Trek™ and BattleTech™/ MechWarrior™, Vor:The Maelstrom™, Crimson Skies™, Pathfinder™, Traveller™, what is current, and what might be forthcoming VIPub (Vertically Integrated Publishing) . Be sure to go to the Store link for free fiction and print and e-book publishing. Read ole Karl Lassiter's 2009 NM Book Award nominated novel, Drifter or the 2011 Scribe Award nominated God of War. Don't overlook the 2011 NM Book Award and WF Peacemaker nominee for best novel , Sonora Noose. Or the 2012 nominee for best anthology, Golden Reflections. Or the 2013 nominated China Jack.
Enjoy!

---