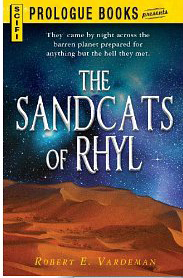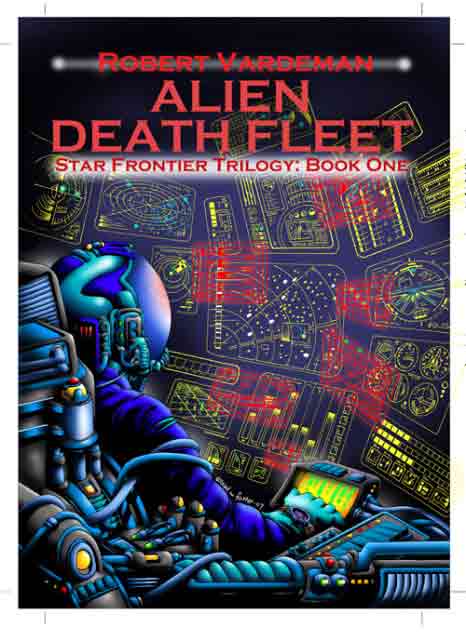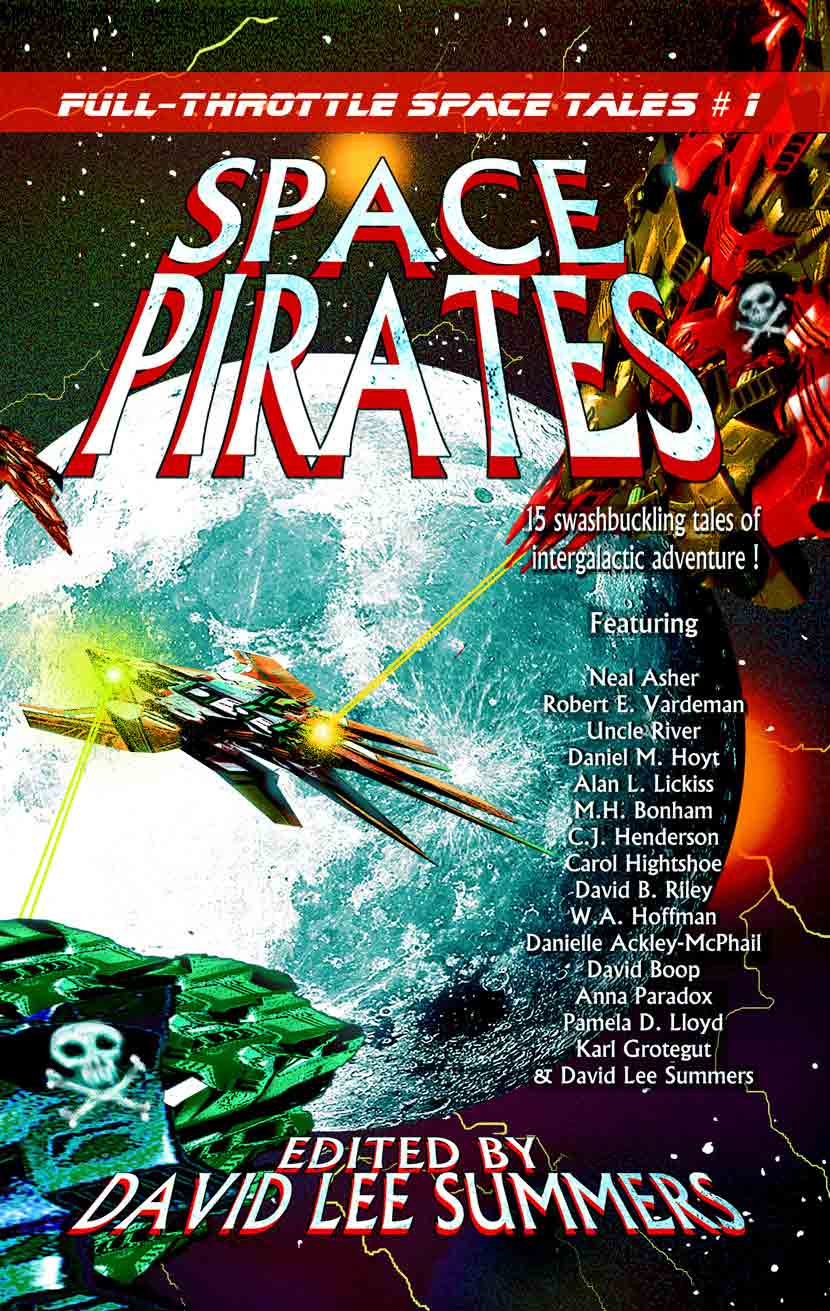 Click on the covers for more infomation
Welcome to the Cenotaph Road website,
Robert E. Vardeman proprietor
Space Opera. It's interesting me more as something to read and write. Here are a few samples of what I've done, from novel, to series, to short story. Greatly thrilling. Go for it!
Getting back into the swing of things after missing getting this website update put online yesterday. Been tired or maybe just a touch of fall fever. The weather has been unbelievably superb. I hear tales of heat waves in SoCal and multiple feet of snow to the north and smile. Winter is on its way to visit, but not here, not now. I'm enjoying it.
Getting my notes assembled for the Lincoln County Cowboy Symposium in about a month. Amazing to me the first werid western seems to have been steampunk back in 1875 about a steam-powered man rampaging the plains. Frank Reade. Otherwise, back to writing today now that my taxes are once more in the mail and off my mind, at least for a cuple months. About 70 pages to go in Long Trail West. With any kind of determination, this will be done by the next website update.
Go on, explain it dept: Put my trash barrel out last week. Had a full recycling bin. It went out, too. Somebody stole it. Or maybe they thought of it as recylcing the recylcing bin. This proves the old saying, if it's not nailed down, someone will steal it (and if it is nailed down, they'll take the nails, too.)
Is there anyone out there familiar with Zen cart? Drop me a line.
The final cover for the Jade Demons Quartet is done and the book will get itself dumpedinto the epub pipeline this week.
Theatrical movies: Sin City was about the most disappointed in a movie as I've been in a long time. All the elements that made the first one so good were there--only the stories were flat and the characters stupid. Eva Green got nekkid a satisfactory number of times but that couldn't save the movie. Next week I'll try A Walk Among the Tombstones. Not much hope it matches Lawrence Block's actual book any more than 8 Million Ways to Die did, but hey, it's Lawrence Block, it's Matthew Scudder and Liam Neeson is starring.
Follow me on Twitter It's the small things in life... Or at least the 140 character ones.
Blog banter. Fall blahs. Will get something up soon plugging both the Jade Demons Quartet and the forthcoming (next month!) Great West Detective Agency.
Empires of Steam and Rust! See Sarah Bartsch's Unforeseen. A tour of Japan through the eyes of a woman samurai. Not to be missed. Check out her story in the current Daily Science Fiction.
My e-books on the catalog page. Great stuff. Really.
iPad viewing: One new new season of Midsommer Murders down, one to go.
iPad reading: Done with T. Jackson King's Stellar Assassin. Starting the very long Jeff Shaara's The Last Man.
Regular cable stuff: Hell On Wheels. Elam came back a crazy man and Bohannon killed him. OMG. This is like a Joe Bob Briggs' dictum--anyone can die at any time. Durant beat to death a deputy marshal who tried to kill him. The territorial governor's got to get his somehow, but the season ought to be coming to an end and The Swede hasn't played a big part the last couple eps (because of Elam). New shows coming up next week but nothing that looks as if I'll watch after a quick pilot ep viewing.
Go here for the finest in fantasy, sword & sorcery fiction (and sf and mysteries and...) And in the for-free mode on my store, look in on a story from along the Cenotaph Road. White Fur.
Sample "The Cloud Train" here from the anthology 4 Lives.
Select from The Cenotaph Road Store!
Only $0.99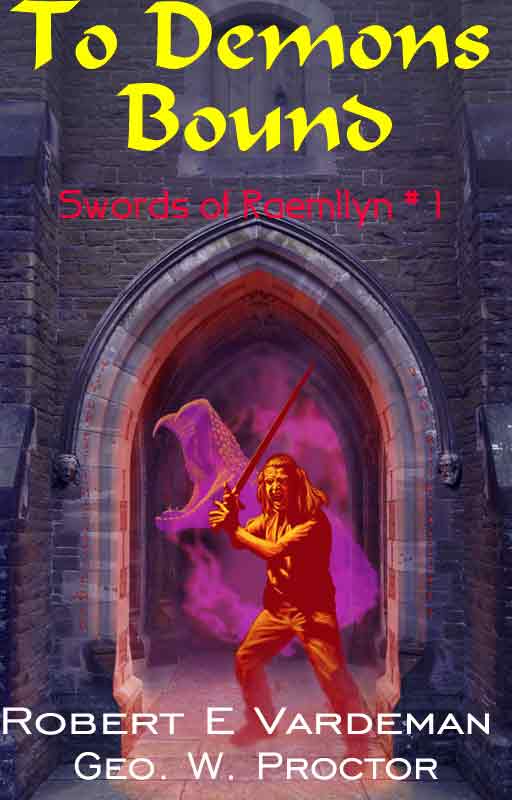 For my other online fiction, check out my CATALOG page or go straight to Amazon for both Kindle and print.
About the site. What follows is a glimpse at the science fiction and fantasy writing I've done, including the Cenotaph Road series, God of War™, Star Trek™ and BattleTech™/ MechWarrior™, Vor:The Maelstrom™, Crimson Skies™, Pathfinder™, Traveller™, what is current, and what might be forthcoming VIPub (Vertically Integrated Publishing) . Be sure to go to the Store link for free fiction and print and e-book publishing. Read ole Karl Lassiter's 2009 NM Book Award nominated novel, Drifter or the 2011 Scribe Award nominated God of War. Don't overlook the 2011 NM Book Award and WF Peacemaker nominee for best novel , Sonora Noose. Or the 2012 nominee for best anthology, Golden Reflections. Or the 2013 nominated China Jack.
Enjoy!

---