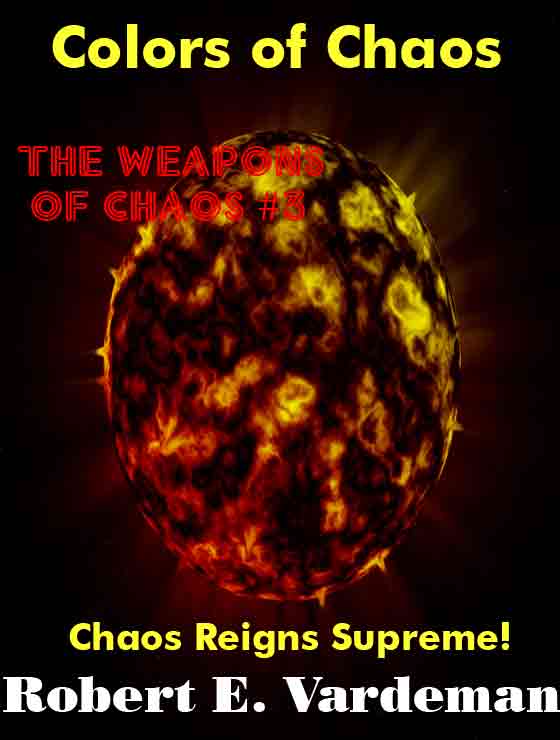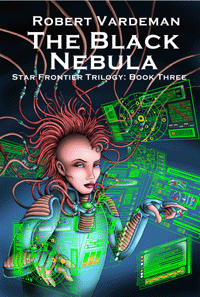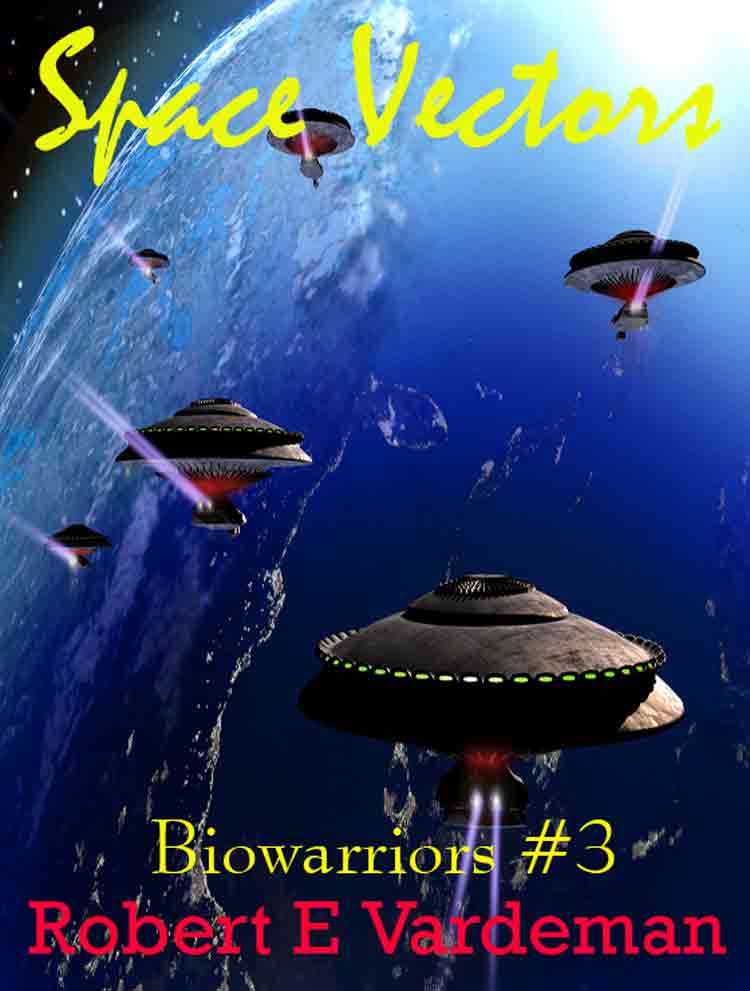 Click on the covers for more infomation
Welcome to the Cenotaph Road website,
Robert E. Vardeman proprietor
They come by threes again. Here are third titles in three different sf series. If you roll the die and it comes up three, try all of these! Or the books preceeding them in each trilogy. Perfect reading for those warm autumn days and chilly nights.
Thinking about what it will take to get back to work on The Aztec Automaton Anomaly. It has gestated long enough (and first 25% is written--I hate breaking off from one book to work on another, but I have done it too many times this year. No longer.) Aiming to have it completed by the end of next month in time to launch NaNoWriMo, which has come around again way too fast. I will be doing the first of my new western series in Nov--Series title Trickshot but still no decent volume name. That will come. I have the first few chapters already plotted.
Oh, a favorite song is playing on Pandora now. Ian & Sylvia's version of "This Wheel's On Fire." Got to roll on down the road...
Nothing much interesting happening but next week is a lecture on Martian meteorites at the Nat Hist Museum. Give 'em a call for info and maybe our paths will cross there. "Black Beauty" will be on display and maybe touchable. This is the meteroite discovered in 2011 in the Sahara.
Heard horror stories of what Win10 will do to your computer--or rather, to your privacy. It is a keylogger and every keystroke goes to Redmond for...? Worse, it will turn on cameras and microphones to spy on you. Big brother, your name is Windows. Still worse, there is a patch for Win 7 called "telemetry" that will do the same thing without so-called upgrading to Win10. The idea that anything I write is copied elsewhere bothers me from an IP standpoint. Plus, why do they want to know what porn I watch? But they do. Let them find their own.
Other tech progress comes in use of Square. $50 to get the new chip reader. I may see if several others want to split the cost. Plus a local coffee shop dropped its inept rewards program for one run by Thanx.com I couldn't put the app on my cellphone (too old? Not smart enough? Who knows?) but contacted the folks and got a way to install it on my iPad, which I did. Will see how this works. Spend on my credit card, get bonus via Thanx.com
Since my Traveller book is no longer available through the usual channels, you can get a print copy (no ebook) from my store for a limited time (until my stock runs out. $15 plus shipping.)
Theatrical movies, none. The Martian looks interesting but it is a Matt Damon movie, so the acting is likely to be secondrate. Spectre is still the next one I really want to see.
Follow me on Twitter It's the small things in life... Or at least the 140 character ones.
Blog banter. New stuff after a long time about plotting a series arc.
While you are bouncing around, click the mailing list button above in the banner and learn stuff first hand. No regular schedule on the newsletter, so you won't be inundated. Really.
Empires of Steam and Rust! Great news. ESR is featured as a scenario in a RPG from Lester Smith. Steve Sullivan did great work getting it ready to go. Check out his ESR novel Heart of Steam and Rust.
My e-books on the catalog page. Great stuff.
iPad viewing: Miss Fisher Mysteries. Not sure why I like these. The actress is a bit long of tooth for a much younger role, the hero is the only one who never gets to sleep with her and the crimes aren't so much. Might be they are Aussie and different, which counts a lot in the sameness of most TV. Could be why I enjoy the Brit detective stories, too.
iPad reading: Monster Hunter started and about half done. I only get a chance to read a few pages at a time so it is taking a while.
Regular cable stuff: Steampunk'd on the GSN looked like it would be moderately interesting but it is on a higher cable tier and I can't watch it. Screw 'em. I am working up the technicals to cut the cable. Not sure how this will work using wifi to play Netflix, etc since cable is sloooooow. It drops to 0.03mbps sometimes. The old dialup days have returned.
Go here for the finest in fantasy, sword & sorcery fiction (and sf and mysteries and...) And in the for-free mode on my store, look in on a story from along the Cenotaph Road. White Fur.
Sample "The Cloud Train" here from the anthology 4 Lives.
Select from The Cenotaph Road Store!
$12.99!
The final three books in
The Swords of Raemllyn series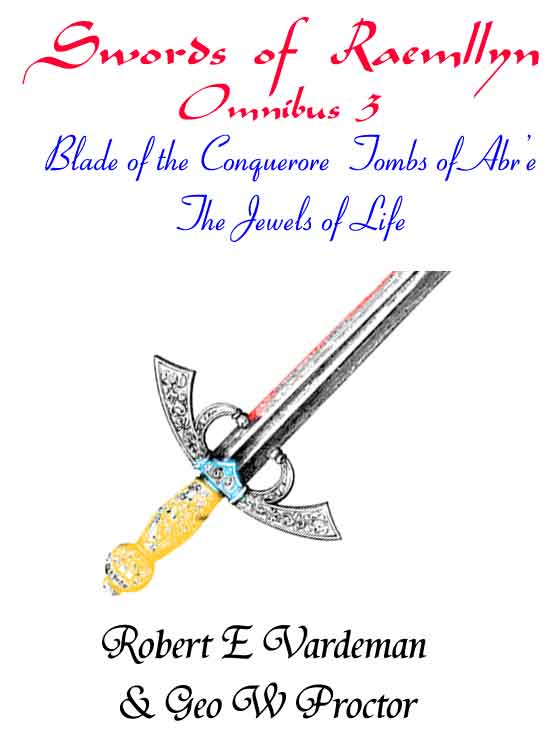 For my other online fiction, check out my CATALOG page or go straight to Amazon for both Kindle and print.
About the site. What follows is a glimpse at the science fiction and fantasy writing I've done, including the Cenotaph Road series, God of War™, Star Trek™ and BattleTech™/ MechWarrior™, Vor:The Maelstrom™, Crimson Skies™, Pathfinder™, Traveller™, what is current, and what might be forthcoming VIPub (Vertically Integrated Publishing) . Be sure to go to the Store link for free fiction and print and e-book publishing. Read ole Karl Lassiter's 2009 NM Book Award nominated novel, Drifter or the 2011 Scribe Award nominated God of War. Don't overlook the 2011 NM Book Award and WF Peacemaker nominee for best novel , Sonora Noose. Or the 2012 nominee for best anthology, Golden Reflections. Or the 2013 nominated China Jack. And 2014 the Fate of the Kinunir.
Enjoy!

---