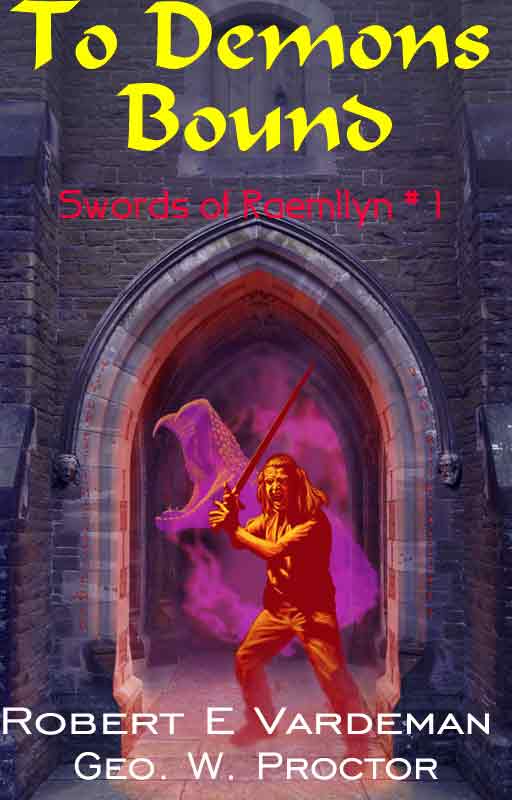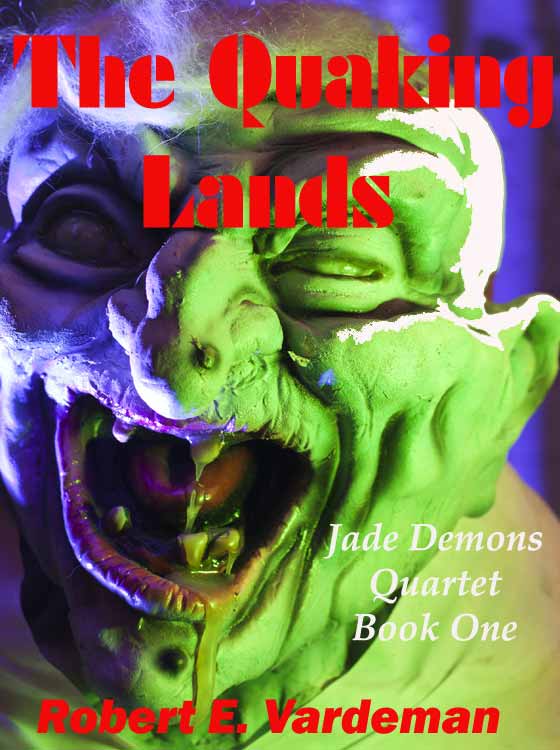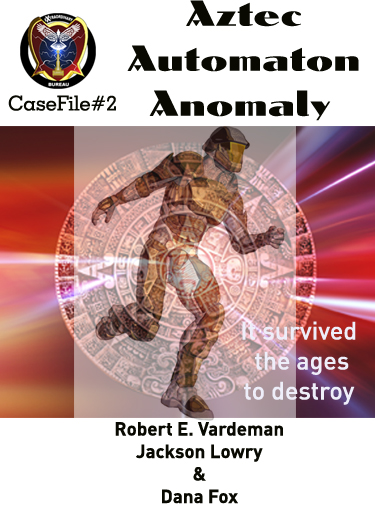 Click on the covers for more infomation
Welcome to the Cenotaph Road website,
Robert E. Vardeman proprietor
A trio of 0.99 books this time around. The first two are heroic fantasies and the last is a combo western, steampunk paranormal FBI-esque kinda like X-files book. Check it out to see what I mean. All are super good reading. Don't miss them, especially the eXBureau book which is on sale for that special price for a week only.
Finished my latest western project, all 105k words of it, and am launching into a brand new one. Working on a critique for a student in the ASU Your Novel Year program and have been gearing up for what I losoely call The Jupiter Project. That one is taking a lot more time and effort than I expected, but everything I see out there screams for it to get done. Of course, I have a mystery boiling about in my head, another eXBureau book and...lots of stuff. It's a real cesspool up there between my ears.
Went to Estancia for their annual punkin chunkin contest and parade. The parade was very short this year, buit the range on the air cannon was long. 3009 ft for the longest throw of a 10 lb pumpkin. Runnerup was 3004, so it was a good contest. Make 'em fly or make 'em pie.
Theatrical movies: Shin Godzilla is a Godzilla movie, and it is also a *movie*. It's got political intrigue and infighting, maneuvers and manipulations at the highest levels of Japanese government, in addition to Godzilla stomping Tokyo. Best ever sfx on that, too. Loved the long distance shots of a dwarfed Godzilla in downton Tokyo, surrounded by skyscrapers--before he uses his enhanced atomic-ness and super long tail to knock a few of them down. Surprising political commentary about relations with the US, Russia and China, too. Maybe on deck is the new Jack Reacher movie. The last one was entertaining, ie, things blew up and the chase scenes were cool.
Follow me on Twitter It's the small things in life... Or at least the 140 character ones.
Blog banter. New stuff after a long time about plotting a series arc.
My e-books on the catalog page. Great stuff.
iPad viewing: Luke Cage was far better than the series it spun off from. Don't miss it. Finished Penny Dreafdul. Very sad ending, but how else could it end? Watched Goliath and enjoyed it for the cast. The plot lost track of where it was but Billy Bob Thornton, John Hurt, Olivia Trilby and the rest were topnotch. Started Mad Dogs. No need to continue. How can the rest possibly match Billy Zane being shot in the head by a midget cop wearing a cat mask?
iPad reading: Finished Annie Bellet's "Justice Calling." Nice story.
Dead tree reading: Put aside Joe Lansdale's Honky Tonk Samurai to give Scott McCloud's Making Comics a read through for the Pirates of the Golden West graphic novel Martin Cameron and I are working on. Eat your heart out, Wild Wild West. The Duchess is on the way.
here for the finest in fantasy, sword & sorcery fiction (and sf and mysteries and...) And in the for-free mode on my store, look in on a story from along the Cenotaph Road. White Fur.
Sample "The Cloud Train" here from the anthology 4 Lives.
Select from The Cenotaph Road Store!
4.99 !
An eXBureau adventure
2016 NM-AZ Book Awards finalist!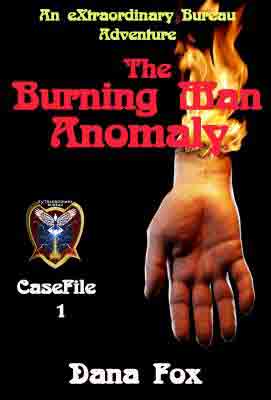 For my other online fiction, check out my CATALOG page or go straight to Amazon for both Kindle and print.
About the site. What follows is a glimpse at the science fiction and fantasy writing I've done, including the Cenotaph Road series, God of War™, Star Trek™ and BattleTech™/ MechWarrior™, Vor:The Maelstrom™, Crimson Skies™, Pathfinder™, Traveller™, what is current, and what might be forthcoming VIPub (Vertically Integrated Publishing) . Be sure to go to the Store link for free fiction and print and e-book publishing. Read ole Karl Lassiter's 2009 NM Book Award nominated novel, Drifter or the 2011 Scribe Award nominated God of War. Don't overlook the 2011 NM Book Award and WF Peacemaker nominee for best novel , Sonora Noose. Or the 2012 nominee for best anthology, Golden Reflections. Or the 2013 nominated China Jack, 2014 the Fate of the Kinunir and 2016 The Burning Man Anomaly.
Enjoy!

---