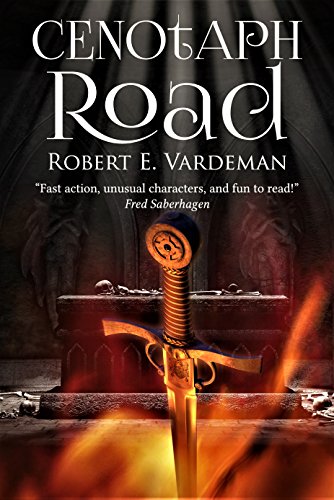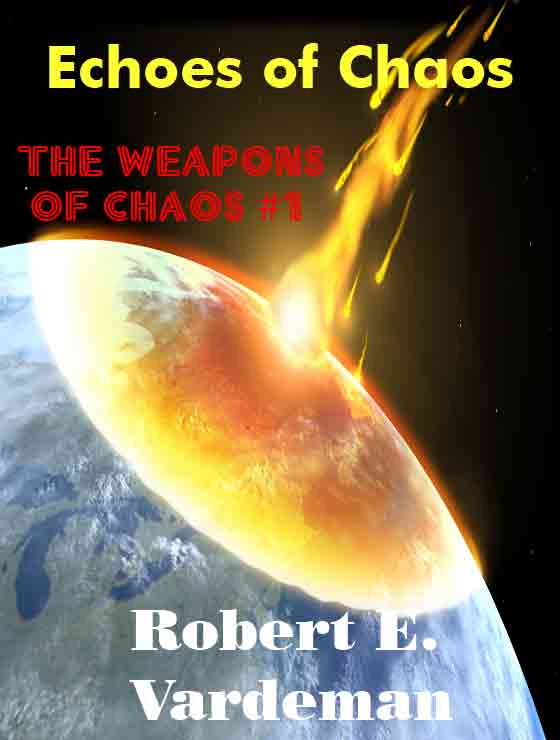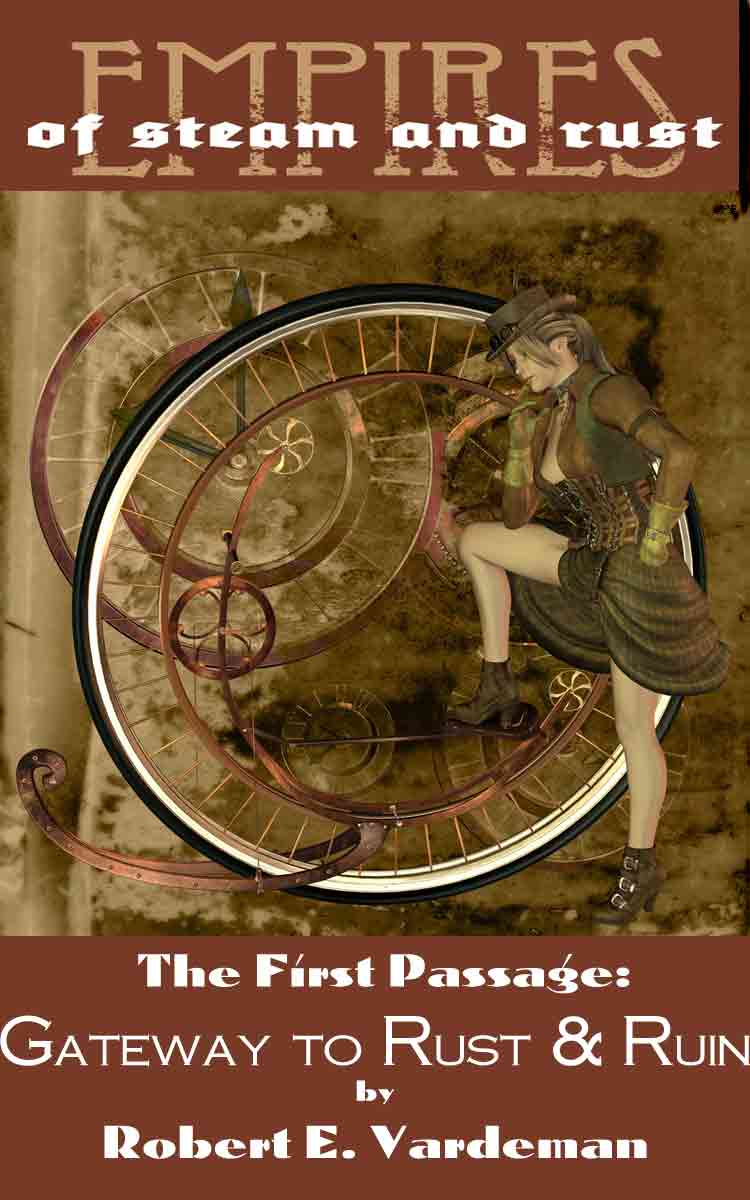 Click on the covers for more infomation
Welcome to the Cenotaph Road website,
Robert E. Vardeman proprietor
For those finding my site because of Bubonicon, here are some goodies. A fantasy, thrilling sf, and steamy steampunk. Tidbits for your enjoyment. Sample, buy, enjoy!
Yes, Bubonicon is a week off. As I write this, it will be almost over. My (future) time flies. I have close to 8 hrs worth of programming, so be sure to stop by and say howdy along the way. The mass autographing is always a good place since everyone's in the big ballroom. I'll be there with Scott Phillips and Sarah Barstch and who knows who else? We'll be selling our wares, as they say. I have several new titles, including Straight Outta Tombstone, Rockets Red Glare, Weird Menace 1, the Punished trilogy of weird westerns, and who knows what oldies but goodies.
Be sure to ask me about Martin Cameron's and my launch of a penny dreadful, The Major Arcanium Gazette. A "megazine" as it were of serials, steampunk, f&sf, silliness and superb artwork.

iPad reading: Started Jim Butcher's Academe: Alera Codex 2. Love the concept, great writing and characters, and sets off depth charges in my mind of things to do and ways to do them.
Theatrical movies: Atomic Blonde was what I expected and I enjoyed it for all that. Sort of a toned down female John Wick. Meaning the body count was nowhere near as high, but still enjoyable for watching Charlize Theron go through the paces. A small double twist at the end. Thinking back, what I thought was the twist couldn't have been. So, a mild surprise. Coming up? Nothing until the, gulp, Bladerunner sequel.
Follow me on Twitter It's the small things in life... Or at least the 140 character ones.
Blog banter. Newer stuff about something.
My e-books on the catalog page. Great stuff.
iPad viewing: Watched Dirk Gently's Holistic etc and did not much like it. I never read the books and if the series is anything like the video, no need to waste my time.
Gohere for the finest in fantasy, sword & sorcery fiction (and sf and mysteries and...)
Howabout some of that steampunk I've been going on about? Here's the first episode of Millard Fillmore, Master of Steam. Note: this is only the text. You want to get the whole enchilada with Martin Cameron's illos. For free, as a sample, then we ask you subscribe via Patreon so we can keep writing/drawing this wonderful story (and The Emerald Unicorn Horn and all the rest of the sf serializations, short stories and fun stuff.)
Select from The Cenotaph Road Store
Para-science killers!
$4.99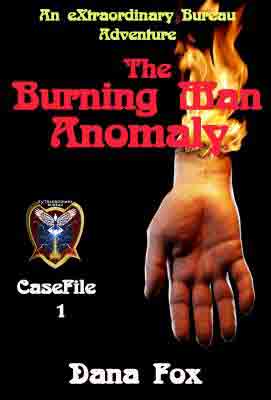 For my other online fiction, check out my CATALOG page or go straight to Amazon for both Kindle and print.
About the site. What follows is a glimpse at the science fiction and fantasy writing I've done, including the Cenotaph Road series, God of War™, Star Trek™ and BattleTech™/ MechWarrior™, Vor:The Maelstrom™, Crimson Skies™, Pathfinder™, Traveller™, what is current, and what might be forthcoming VIPub (Vertically Integrated Publishing) . Be sure to go to the Store link for free fiction and print and e-book publishing. Read ole Karl Lassiter's 2009 NM Book Award nominated novel, Drifter or the 2011 Scribe Award nominated God of War. Don't overlook the 2011 NM Book Award and WF Peacemaker nominee for best novel , Sonora Noose. Or the 2012 nominee for best anthology, Golden Reflections. Or the 2013 nominated China Jack, 2014 the Fate of the Kinunir and 2016 The Burning Man Anomaly. 2017 Western Fictioneers Lifetime Achievement.
Enjoy!

---