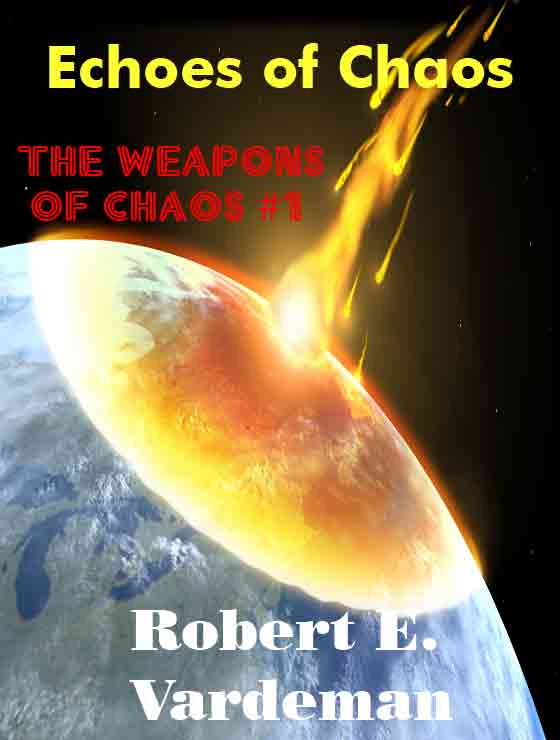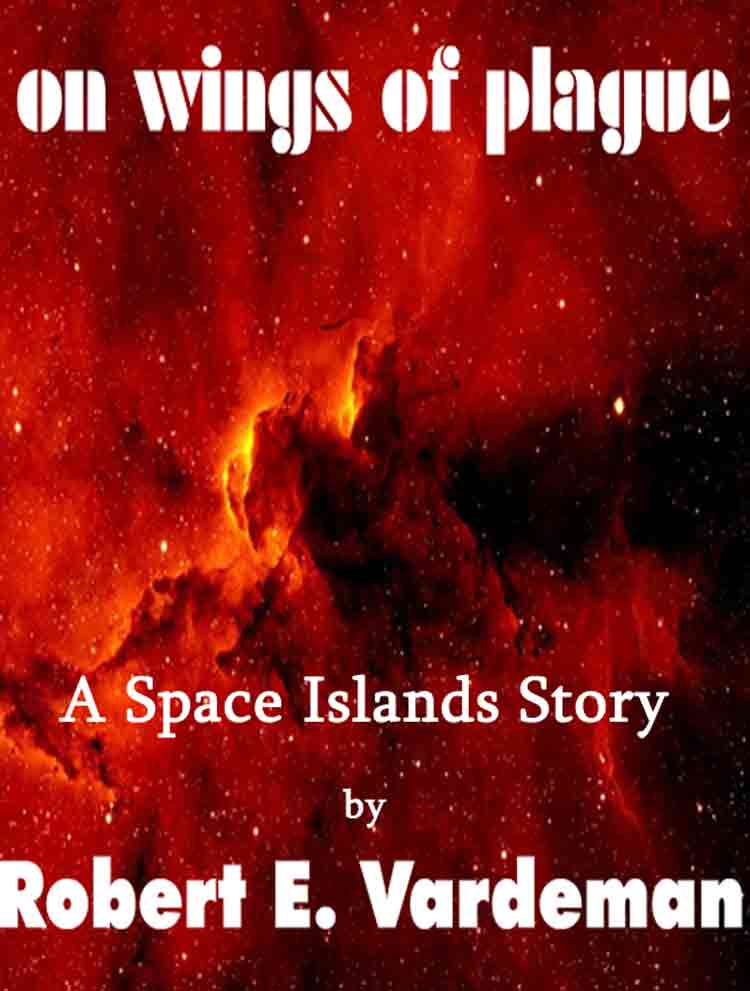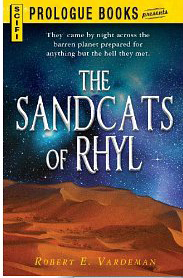 Click on the covers for more infomation
Welcome to the Cenotaph Road website,
Robert E. Vardeman proprietor
SF! Rousing space opera. Derring-do. Doing daring things? Fun to read and worth your time. Buy 'em now before the electrons decay.
A week spent in disorderly pursuits. A little writing done (did a synopsis for a big space opera that is demanding to be done--decided to do it for NaNoWriMo). Sent off "The First Rodeo" to Axel Howerton for his weird west anthology (and read Scott Phillips' nifty story for the same anthol--this is going to be a "must read" for western, weird and weird western fans). And on Wednesday took in a lecture by Nobel Laureate John Mather about cosmic background radiation and the forthcoming Webb space telescope, to be situated out at the L2 point. He had some lovely pix of Beta Pictoris b and the swarms of exo comets there and was generally an excellent speaker. The lecture hall was packed to more than 50% over capactiy. Good thing a fire marshal didn't drop by. There had to be 40 sitting on stage along with another 20 in chairs, plus every seat in the house filled with 30 or more in the aisles. Exciting to see a NASA superstar turning out such a crowd. Alas, I missed his second talk the next day. Work had to get done.
Friday was one of those days. I'll talk more about it in my blog but I found out that my editor at Berkley was gone--along with their entire western line. No more westerns from Berkley. With previous cutbacks, this means somewhere around 100 novels won't get published there in 2015. I understand now why The Great West Detective Agency didn't get any promo, other than what I did. (Thanks, Chantell and the Sirens of Suspense!) This demise reinforces the talk I gave at LCCS describing how weird westerns saved the western genre twice before. This might be a third time. A great opportunity for the indie publishers to swoop in and try to capture what must be a good-sized vacuum in the publishing world.
I'm getting ducks in a row for NaNoWriMo. Switched from another western, traditional, to space opera.
Fate of the Kinunir was nominated for a NM-Az Book Award. Will find out if I won in November.
Is there anyone out there familiar with Zen cart? Drop me a line. Really. Please.
Don't panic. There are plenty of electrons to go around. Jade Demons Quartet is up on both Smashwords and Kindle with a great cover by Mike McAfee.
Theatrical movies: None, but likely to sneak off to see John Wick -- a hitman takes revenge because the bad guys killed his puppy. Left him by his dying wife. Is that motivation or what? Definitely looking forward to Interstellar.
Follow me on Twitter It's the small things in life... Or at least the 140 character ones.
Blog banter. LCCS and dry and dusty death.
Empires of Steam and Rust! See Sarah Bartsch's Unforeseen. A tour of Japan through the eyes of a woman samurai. Not to be missed. Check out her story in the current Daily Science Fiction.
My e-books on the catalog page. Great stuff. Really.
iPad viewing: Done with the Jack Taylor episodes. Working on The Killing.
iPad reading: Still working my way through To the Last Man. Am stocking up on books for the WFC trip. Have Cheri Priest's Maplecroft and a former student's first novel, A Bother of Bodies. AJ Capper. Looks good. Check it out.
Regular cable stuff: Gotham, my favorite of the new shows. And Morena Baccarin is slated to star later on!
Go here for the finest in fantasy, sword & sorcery fiction (and sf and mysteries and...) And in the for-free mode on my store, look in on a story from along the Cenotaph Road. White Fur.
Sample "The Cloud Train" here from the anthology 4 Lives.
Select from The Cenotaph Road Store!
A stroy from Fred Saberhagen's An Armory of Swords
Only $1.99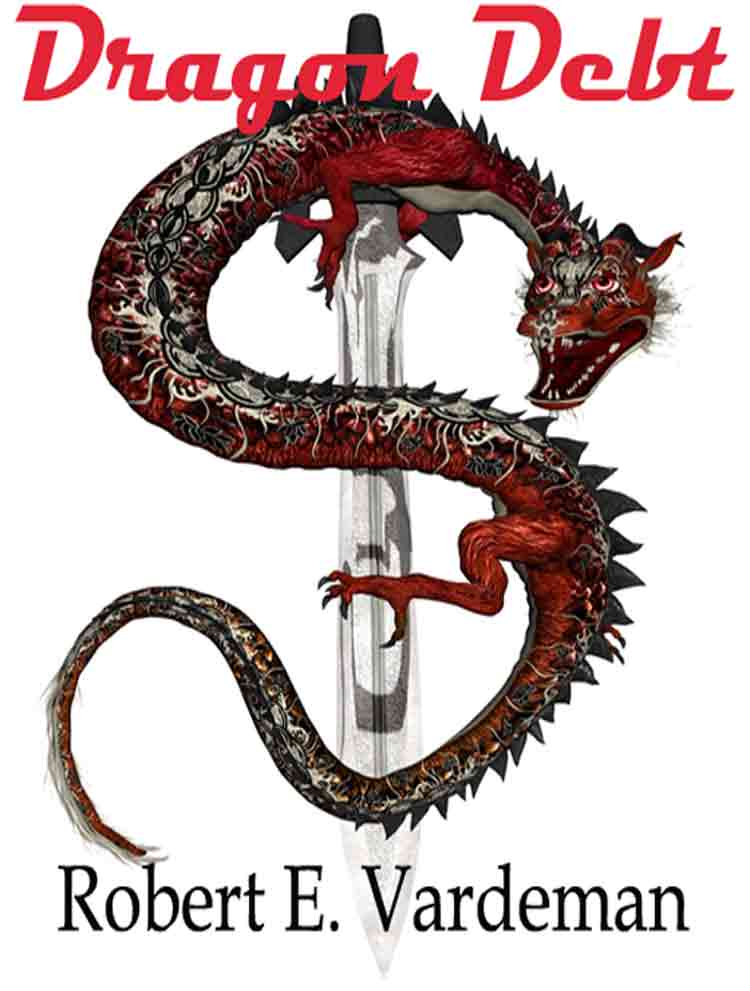 For my other online fiction, check out my CATALOG page or go straight to Amazon for both Kindle and print.
About the site. What follows is a glimpse at the science fiction and fantasy writing I've done, including the Cenotaph Road series, God of War™, Star Trek™ and BattleTech™/ MechWarrior™, Vor:The Maelstrom™, Crimson Skies™, Pathfinder™, Traveller™, what is current, and what might be forthcoming VIPub (Vertically Integrated Publishing) . Be sure to go to the Store link for free fiction and print and e-book publishing. Read ole Karl Lassiter's 2009 NM Book Award nominated novel, Drifter or the 2011 Scribe Award nominated God of War. Don't overlook the 2011 NM Book Award and WF Peacemaker nominee for best novel , Sonora Noose. Or the 2012 nominee for best anthology, Golden Reflections. Or the 2013 nominated China Jack. And now in 2014 the Fate of the Kinunir.
Enjoy!

---