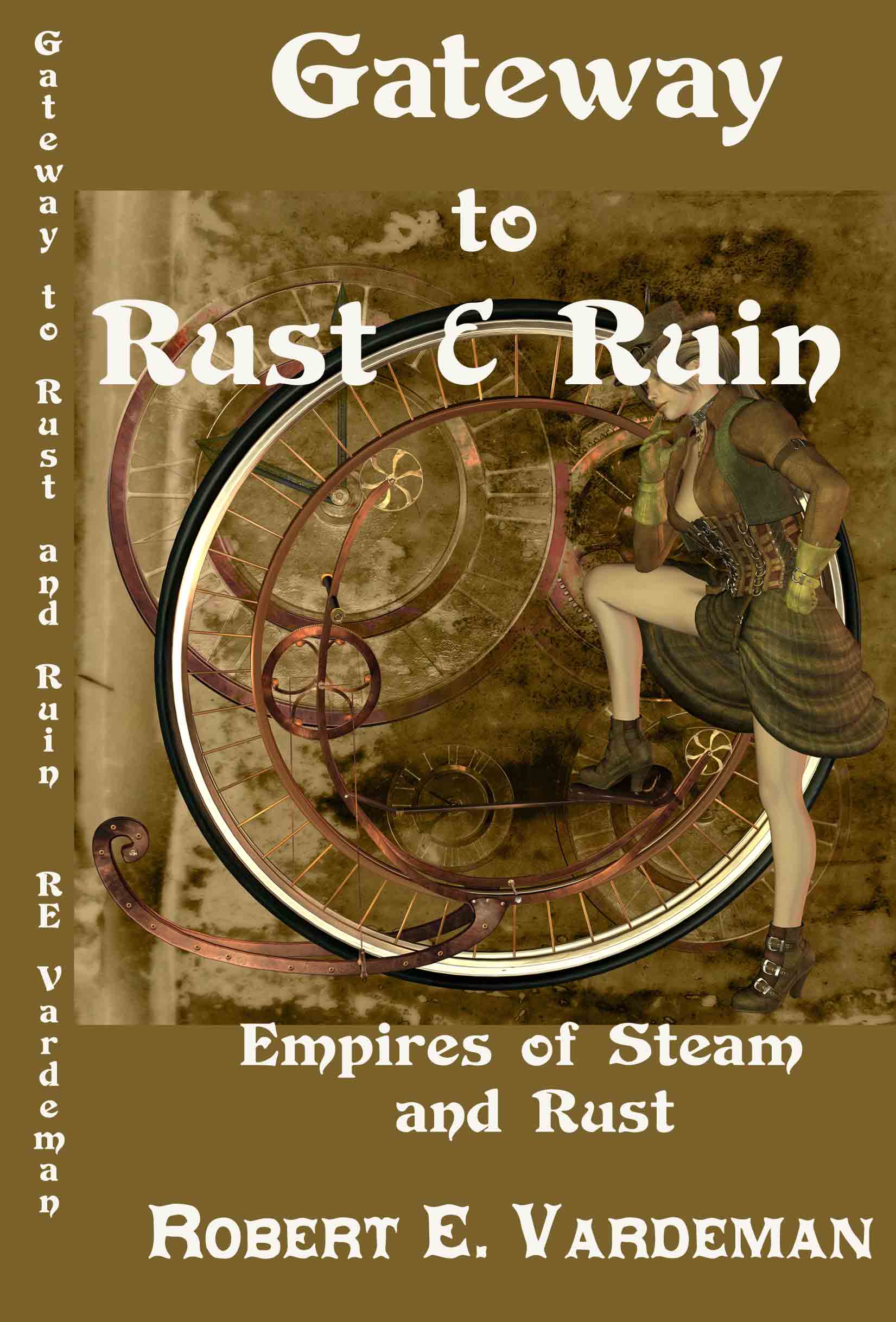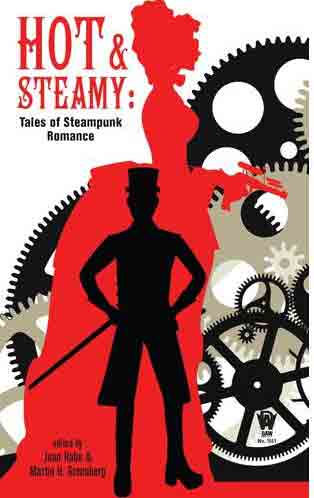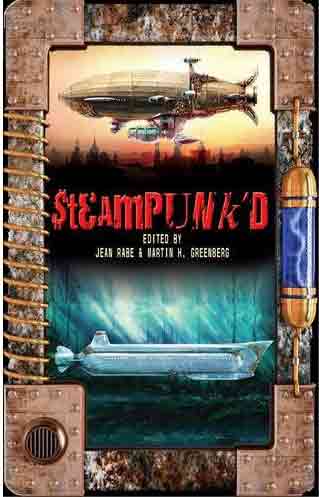 Click on the covers for more infomation
Welcome to the Cenotaph Road website,
Robert E. Vardeman proprietor
Been thinking on steampunk themes lately, maybe getting ready for this year's Bubonicon where Cherie Priest is the GoH. Above are some of my entries into the steampunk world. Give them a read. You'll enjoy them, one and all. (Gateway to Rust and Ruin contains "Transmogrification Ray" as a bonus.) Listening to Abney Park's "Circus at the End of the World."
The past week just...passed by. No sense of getting things done, yet I am almost finished with the first chapter in the mosaic novel Wolf Creek: Massacre! and have a quarter of the sf book done. That one took a weird turn when I introduced a new PoV character I hadn't expected but who turned out to be necessary to bridge different parts of the story. The ending of the novel has to change, too. Thanks be to synopsis! I can change direction, still know what is necessary and not have to rewrite an entire book.
Also in the works is a new western for the Blazer series to launch later this year. A take different than usually seen in gunfighter novels and one which opens opportunities for a different kind of story. My proposal for Six-gun Wedding was approved and work will begin on the writing when the sf book is completed. (And yes, I have the Bitter Medicine trilogy to jump onto, as well as Deadman's Hand and yet another new series to begin. Did I mention I am taking notes for a space opera, too? I may not be making money but I'm having a whale of a lot of fun!
For you reviewers. Anyone interested in an ARC for Great West Detective Agency? Let me know your bona fides.
Bubonicon is rushing at me. Joan Saberhagen and I need to get together this week to discuss our presentation on promoting your e-books. She's taking the physical and I'm doing the electronic. A lot of overlap, which makes this an interesting time for one and all. Come on by. Saturday. And yes, we're opposite stuff since B'con has turned into a 3 (or 5!) ring circus now. We'll make it worth your while.
Mysterious Islands is coming soon.
Theatrical movies: Nothing. Lucy is coming up this Friday but I might put that off until the 28th since this week is crammed with lunches already. Monday is with Ollie Reed to cuss and discuss westerns, Wednesday political, Friday with Joan Saberhagen. Snowpiercer is on Comcast's On Demand. Am tempted, but Netflix can't be far off, can it?
Follow me on Twitter It's the small things in life... Or at least the 140 character ones.
Blog banter. Summer blahs. Nothing nudging me in that direction.
Empires of Steam and Rust! See David Lee Summers' Revolution of Air and Rust. This is a high-speed, action tale of Pancho Villa and airships.
My e-books on the catalog page. Great stuff. Really.
iPad viewing: Finished UFO. Love that many from the Prisoner also showed up in it. Working on another Brit cop series, Single-handed, now. The Brits really know how to put grim in their stuff. In the first episode, the Irish garda finds his father is a multiple murderer and ends up sleeping with his half-sister (unbeknownst to either). Looking at another series, Above Suspicion, also. Not as gritty and the heroine looks sly rather than competent.
iPad reading: Almost finished reading Christopher Nuttall's Ark Royal. Still unsure as to why yet this is a huge seller.
Regular cable stuff: Longmire. And in a few weeks, Hell on Wheels starts up again. On July 22 Face Off starts. Also watched some Dolph Lundgren, uh, movie-like thing, on SyFy that somehow combined hyper zombies, killer robots and Escape from New York into one mishmash. Stunning, absolutely stunning <g>
Go here for the finest in fantasy, sword & sorcery fiction (and sf and mysteries and...) And in the for-free mode on my store, look in on a story from along the Cenotaph Road. White Fur.
Sample "Silver Noose" here from the anthology Traditional West.
Enjoy the first chapter of Alien Death Fleet here!
Read the goshwow first chapter of Genetic Menace here!
Coming soon: sample chapter from Black Nebula
Read the spellbinding first chapter of Ogre Castle here!
Read the first chapter of In The Sea Nymph's Lair here!
Select from The Cenotaph Road Store!
The first three Swords of Raemllyn books!
$9.99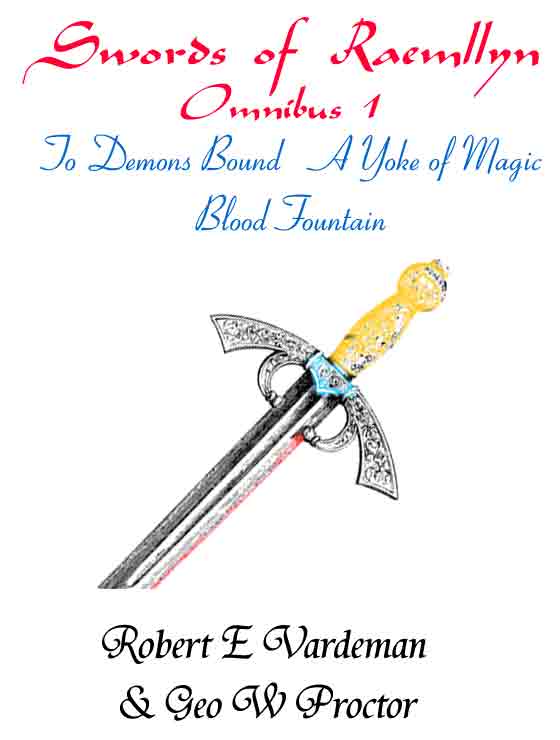 For my other online fiction, check out my CATALOG page or go straight to Amazon for both Kindle and print.
About the site. What follows is a glimpse at the science fiction and fantasy writing I've done, including the Cenotaph Road series, God of War™, Star Trek™ and BattleTech™/ MechWarrior™, Vor:The Maelstrom™, Crimson Skies™, Pathfinder™, Traveller™, what is current, and what might be forthcoming VIPub (Vertically Integrated Publishing) . Be sure to go to the Store link for free fiction and print and e-book publishing. Read ole Karl Lassiter's 2009 NM Book Award nominated novel, Drifter or the 2011 Scribe Award nominated God of War. Don't overlook the 2011 NM Book Award and WF Peacemaker nominee for best novel , Sonora Noose. Or the 2012 nominee for best anthology, Golden Reflections. Or the 2013 nominated China Jack.
Enjoy!

---