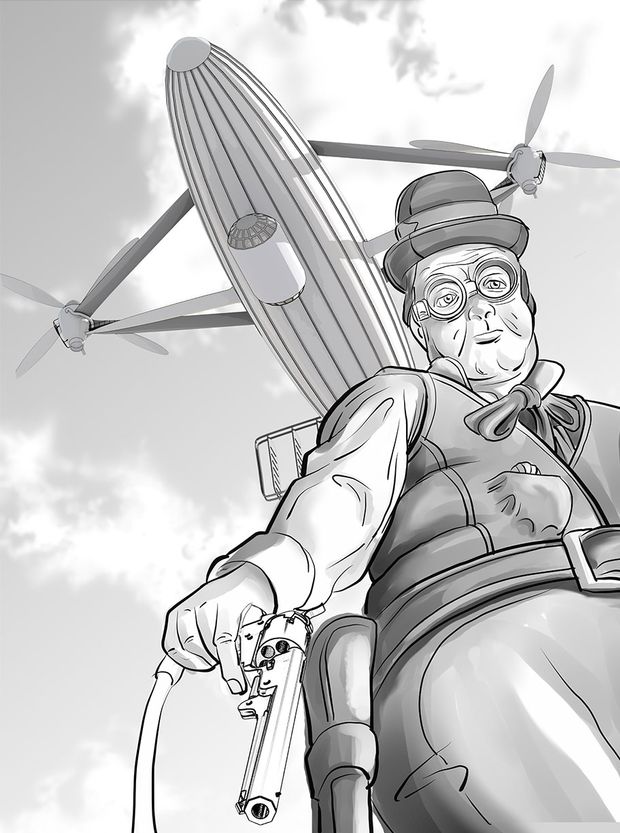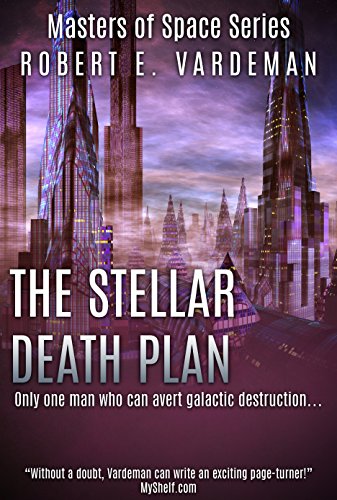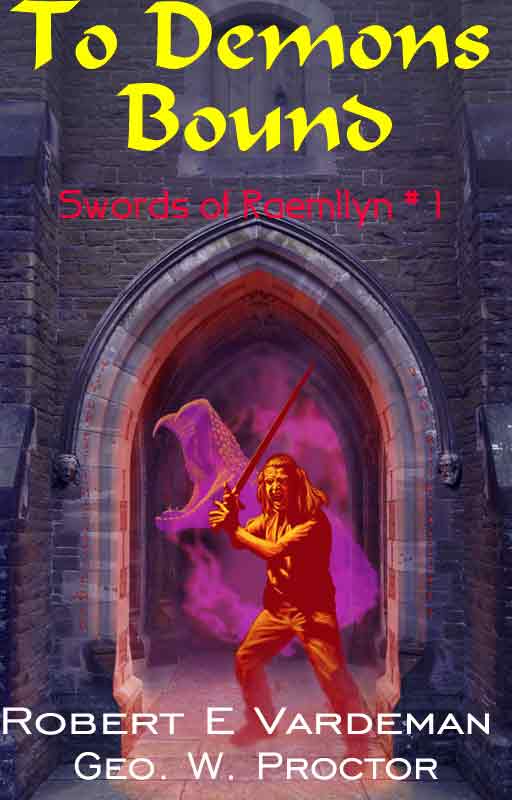 Click on the covers for more infomation
Welcome to the Cenotaph Road website,
Robert E. Vardeman proprietor
Click on the image of Millard Fillmore, Master of Steam, and get the free serial. First two free are available. Third is due soon. Next over is the first of the Masters of Space reprints. Getting the idea these are masterful?<g> And finally is an epic fantasy, coauthored with Geo. W. Proctor,. Wodnerful story and characters, trhilling monsters and derring-do on the parts of, well, everyone. You owe it to yourself to give it a try.
Finally got the Big Project rolling. Mentioned above, the first installments of the free serial (dime novel/penny dreaful) are out. Coming up will be the first issue of the Major Arcanium Gazette, complete with new short stories, a sample of an sf novel, a different serial and...surprises. Well worth becoming a $5 patron for Martin Cameron and me.
Been busy with lots of stuff, not the least of which was attending the SteampunkSpectacularNM which was, well, spectacular. I wanted to particpate in a nifty murder mystery LARP--and got to be the killer. Enjoyed that all out of proportion. The rest of the activites were great fun and worth a day of intermittent rain. I do need to brush off my tophat to get the water spots cleaned.
Be sure to ask me about Martin Cameron's and my launch of a penny dreadful, The Major Arcanium Gazette. A "megazine" as it were of serials, steampunk, f&sf, silliness and superb artwork. No longer coming soon. It's here!

iPad reading: Many titles. Been reading more and watching TV less and glad for it. For an upcoming trip to Austin, I have all the Western Fictioneer short stories up for the Peacemaker Award to read. That'll make a very long layover in the Denver airport less annoying.
Theatrical movies: Kingsman 2 wasn't as good as the first but still a lot of fun. Made me think this is a 21st Century reboot of James Bond, circa Goldfinger days. Goofy bad guy, wonderful gadgets, snappy dialog. Next week I am going to spring the big bucks to see the Blade Runner sequel in IMAX. Trepidation reigns since the original is my favorite sf movie and I am not a Ryan Gosling fan. We shall see.
TV: Was not too happy with Orville. A fan version of Star Trek and not a good one in terms of plot and acting (but superb sfx). The first real ST episode didn't inspire me to buy into CBS Access. Even less so when I realized Michelle Yeoh wasn't the star but only a cat's-paw to get people to notice. Still watching NCIS but Gotham felt flat. Not sure I will bother with Lucifer. Meaning there's hardly anything on that interests me. Still enjoying Penn and Teller, but that's close to ending its season.
Follow me on Twitter It's the small things in life... Or at least the 140 character ones.
Blog banter. Newer stuff about something.
My e-books on the catalog page. Great stuff.
iPad viewing: Watched Doctor Blake Mysteries hunting for something not utterly predictable. For an Aussie, these may be. Not for me. Same reason I watched the Miss Fisher Mysteries. No idea what's next.
Gohere for the finest in fantasy, sword & sorcery fiction (and sf and mysteries and...)
Howabout some of that steampunk I've been going on about? Here's the first episode of Millard Fillmore, Master of Steam. Note: this is only the text. You want to get the whole enchilada with Martin Cameron's illos. For free, as a sample, then we ask you subscribe via Patreon so we can keep writing/drawing this wonderful story (and The Emerald Unicorn Horn and all the rest of the sf serializations, short stories and fun stuff.)
Select from The Cenotaph Road Store
Para-science killers!
$4.99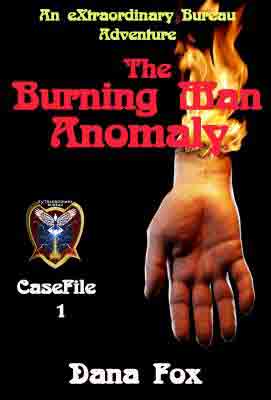 For my other online fiction, check out my CATALOG page or go straight to Amazon for both Kindle and print.
About the site. What follows is a glimpse at the science fiction and fantasy writing I've done, including the Cenotaph Road series, God of War™, Star Trek™ and BattleTech™/ MechWarrior™, Vor:The Maelstrom™, Crimson Skies™, Pathfinder™, Traveller™, what is current, and what might be forthcoming VIPub (Vertically Integrated Publishing) . Be sure to go to the Store link for free fiction and print and e-book publishing. Read ole Karl Lassiter's 2009 NM Book Award nominated novel, Drifter or the 2011 Scribe Award nominated God of War. Don't overlook the 2011 NM Book Award and WF Peacemaker nominee for best novel , Sonora Noose. Or the 2012 nominee for best anthology, Golden Reflections. Or the 2013 nominated China Jack, 2014 the Fate of the Kinunir and 2016 The Burning Man Anomaly. 2017 Western Fictioneers Lifetime Achievement.
Enjoy!

---